Godhead
At The Edge Of The World
Driven Music Group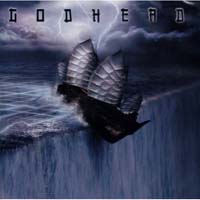 Wow. What the shit happened to Godhead? 'Cause this sure isn't the same band from eight years ago.
Actually, member-wise, it is almost the same band: only drummer Ty Smith didn't play on 2000 Years Of Human Error, the Washington DC group's "breakthrough" album. Godhead actually released three records prior to that, but 2000 Years was noteworthy because it was the first (and only) album released on Marilyn Manson's Posthuman vanity imprint. It also sticks out because, unlike At The Edge Of The World (its third since 2000 Years), it was good – better than the album Manson himself put out the same year: Holy Wood (In The Valley Of The Shadow Of Death).
The longship plunging off a waterfall into the abyss on Edge's album cover might lead you to think the band wisely jumped the viking metal bandwagon; not so. Mainman Jason C. Miller and co. have apparently just jumped on the super-watered-down goth industrial bandwagon on songs like "Closing The Door," "Become The Sky," and "Soldier's Song." At least it's not a very full bandwagon.
One interesting fact about Edge: It's released via former Korn Brian "Head" Welch's own Driven Music label, ironic given Welch's born-again status and Godhead's blatant anti-Christian stance on 2,000 Years Of Human Error.
3
— Trevor Fisher