Contests:
Congrats to Sammi F. of Chicago on winning Ville Valo tickets at HOB Chicago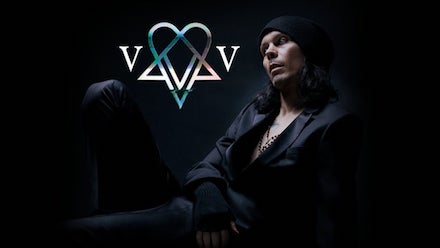 (* We value your privacy – We will not sell or use your email for any other purpose other than this contest)
Click TO ENTER TO WIN HERE
 ——————————————————————————————————————
C0ngrats to John G of Wheeling! He won a pair of tickets to see Steve Vai at Copernicus Center
– Congrats to our Deafhaven @ Metro winner Holly W. of Chicago
– Congrats to our Arcada Queensryche Tix winners: Steve G. of Schaumburg, Joe G of Chicago, Lance T of Joliet
– Congrats to our Mayne Stage Mad Professor Tix Winner: Yolanda F. of Chicago
Congrats to our WIIL ROCK FEST contest winners!
Roberto G. of West Chicago, IL
Gary M. of Macomb, IL
Scott N. of Chicago, IL
Phil D. of Kenosha, WI
– Congrats to Jenny W. of Chicago. Winner of the Pitchfork Music Festival Tickets and a 3 month Rdio Subscription
Please include your name and phone number. One entry, per person please.
IE does not & will not sell your name and email to any outside/3rd party marketing agencies. We keep "your stuff" confidential.
Click TO ENTER TO WIN HERE –