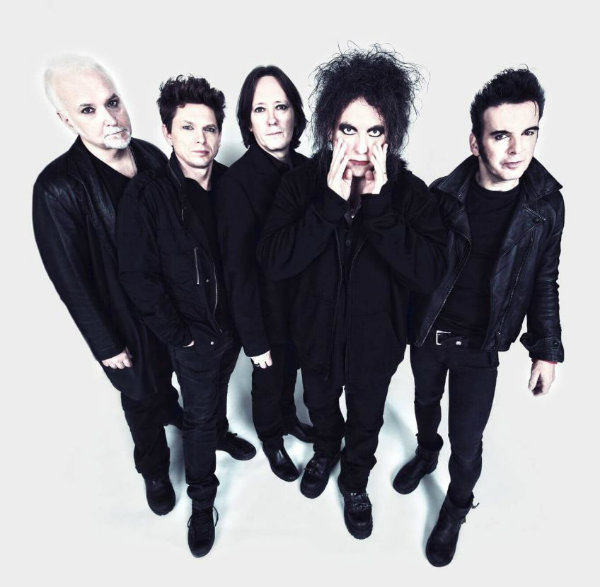 Large concerts may be mostly done this year (carpool concerts remain), but there's still a lot of live music to enjoy on the web. From classic performances to virtual festivals, here are this week's can't miss livestreams.
Join the Stone Temple Pilots as they perform their iconic debut album, Core, in its entirety on July 31st at 8 PM. Grab tickets here.
The Newport Folk Revival will broadcast their 2019 Mavis 80: Mavis Staples Birthday Celebration featuring Brandi Carlile, Jason Isbell, Ben Harper, Trombone Shorty, Grace Potter, Phoebe Bridgers, and of course, Mavis Staples. It all goes down July 31st at 7:30 CT. Get details and tickets here.
Tune in to Code Orange's Under the Skin live stream event on July 30th which will feature reimagined, stripped-back tracks spanning the band's entire catalog. The show airs live from The Theatre Factory in Pittsburgh, Pennsylvania, and can be watched via their Twitch channel.
Elton John continues his classic concert series with a livestream of his 2000 Madison Square Garden show on Friday, July 31st at 11 AM on his YouTube channel.
…And You Will Know Us By The Trail of the Dead is hosting a series of live shows to help music venues around the US and Canada starting with their July 31st show, which benefits the Horseshoe Tavern in Toronto. Grab tickets here.
Underoath concludes their Underoath: Observatory series by performing their classic album They're Only Chasing Safety on Friday, July 31st. Don't miss out; get tickets here.
If you're missing the Chicago Blues Festival, Millennium Park at Home: Blues Music is filling the void every week with livestream concerts. This Friday, catch performances from Mike Wheeler and Guy King starting at 6 PM on the Chicago DCASE YouTube channel.
Catch indie rock band Braids' 24 hour WWWorld tour on Wednesday, July 29th, where the band will play to the livestream stage in six different time zones. Get all the details here.
Dead & Company will stream their 2019 Atlanta show for this week's installment of One More Saturday Night, the band's weekly livestream concert series. Tune in Wednesday, July 29th at 7 PM on their YouTube channel.
Lil Uzi Vert will broadcast his 2018 Governors Ball performance this Friday, July 31st, at 7 PM on YouTube. Get the details here.
Local rockers The Outfit bring their liveshow to West Dundee at Rochaus on Saturday August 1.
UK punk rockers Creeper is celebrating the upcoming release of their new album, Sex, Death & The Infinite Void, with CreeperCon. The livestream event will feature exclusive interviews, live footage, and the premiere of their new video "Be My End." Be sure to tune in Thursday, July 30th. Get details here.
Lollapalooza 2020 lives on! Tune in this weekend for Lolla20, a free four-night broadcast event featuring classic Lolla set and new performances from 135+ artists, including The Cure, Chance the Rapper, Metallica, Paul McCartney and more. The event also includes a Porno for Pyros reunion, a tribute to David Bowie, and a special appearance from Michelle Obama. It kicks off Thursday, July 30th, at 5 PM on YouTube.
-Ashley Perez Hollingsworth
Category: Columns, Stage Buzz