Chicago All Star Blues Revue
Tommy's Place, Blue Island
Saturday, November 24, 2007
Chicago Ridge-based Sopro Inc. celebrates its 25th anniversary with a Thanksgiving edition of its Chicago All Star Blues Revue.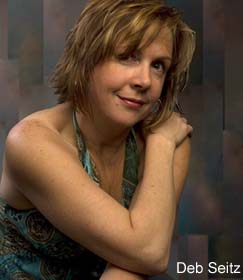 Sopro loves the holidays, any holiday — if memory serves, the 20th anniversary was held over Easter — and this year The Chicago Horns will highlight the turkey-day Revue. An even bigger focus will be on trumpeteer Kenny Anderson, though he'll be backed by Bill McFarland, Hank Ford, Tony Ferraro, Patrick Doody, John Falstrom, "Hollywood" Johnny Cosgrove, Joey Drada, and Tony Caccitolo. The quarterbacks will be vocalist Deb Seitz, "Guitarzilla" Jo Jammer, and harpman Doug Lee. If you think you seen all these old cats before, here's one you probably haven't: 8-year-old guitarist Tallan "The T-Man" Latz.
— Kevin Keegan
Category: Stage Buzz, Weekly