Uncategorized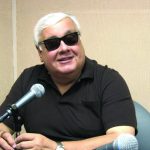 It's become a year-end tradition in this space to honor some of the broadcasters we lost in the past calendar year. All of them touched countless lives in the Chicago area, maybe even your own. The Chicago media community is diminished by their absence. JOE COLLINS – Collins was a veteran traffic reporter in Chicago best […]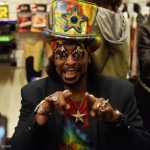 Legendary James Brown, Parliament-Funkadelic and Bootsy's Rubber Band bassist Bootsy Collins co-hosted a "meet and greet" at Chicago Music Exchange in conjunction with DR Strings. IE's Eddie Spinelli captured the infectious and influential Rock N' Roll Hall Of Famer on a chilly Saturday.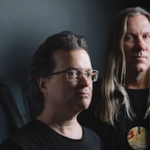 Folk-punk progenitors Violent Femmes, the Milwaukee-based band defined the genre with their biggest hit, "Blister in the Sun," from the 1983 self-titled debut album. Enduring a couple of hiatuses throughout their 36-plus year career, the band — original members vocalist/guitarist Gordon Gano and bassist/vocalist/xylophonist Brian Ritchie, along with newly-appointed drummer John Sparrow — have […]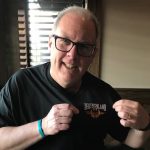 Fred Huebner is certainly not a newcomer on the local sports radio scene. His roots go back four decades. "Like a lot of those guys on the Score, I started working at Sportsphone," he explains. "I was there beginning in 1976. We would do reports that were exactly 59 seconds–and people called the number to […]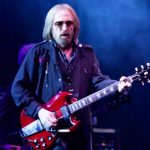 Wrigley Field, Chicago, IL Thursday, June 29, 2017 Reviewed by Jeff Elbel; Photos by Curt Baran Tom Petty paused during a deep dive through the Wildflowers album to tell Thursday's sold-out Wrigley Field crowd exactly what it has been like to celebrate 40 years with the Heartbreakers. "I was going to say we're having so […]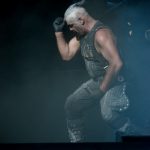 Ed Spinelli caught the masters of German metal at HCA on June 27.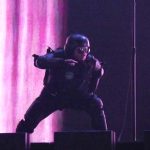 Headlining one of 2017's most anticipated tours,  L.A.'s prog/art/metal legends Tool arrived at the former Rosemont Horizon insisting on a highly regimented "1 song" photo limit for members of the press. With 42 years under our belts – and thousands of bands photographed in our library, IE management would usually tell the said "one song […]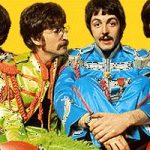 The Beatles Sgt. Pepper's Lonely Hearts Club Band Deluxe Edition (Capitol) The 50th anniversary celebration for the Beatles' Sgt. Pepper's Lonely Hearts Club Band has sparked ample debate. The outpouring of opinion was inevitable, given the album's status as the most universally-praised release of the rock era. Beatle diehards may argue whether Abbey Road […]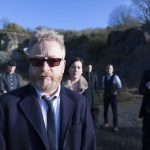 In a few short days, the life of Django the Irish wolfhound would be over. At the age of eight – a long span for such a large breed – the gentle giant was suffering congestive heart failure, and in the past two months had lost over 40 of his original 195 lbs., and […]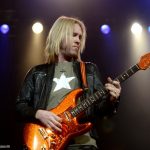 Ed Spinelli went to the Cream City to capture to 2017 version of Experience Hendrix tour, and what a night it was. The Milwaukee version of the tour featured these six string Samsons: Featuring Billy Cox (from Jimi Hendrix Experience / Band Of Gypsys), Buddy Guy, Zakk Wylde (from Black Label Society / Ozzy Osbourne), […]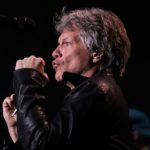 Bon Jovi United Center, Chicago Sunday, March 26, 2017 As Bon Jovi kicked off its first concert in Chicago since Soldier Field in 2013 with "This House Is Not For Sale" (the title track from the band's 13th standard studio album), original members Jon Bon Jovi, David Bryan (keyboards) and Tico Torres (drums) seemed to […]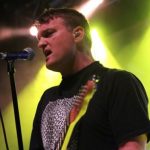 Long Beach's Cold War Kids were apparently so excited to hit the road this spring, they didn't bother to wait for the release of their latest album La Divine (coming April 7). Obviously, the West Coast quintet made the right call, because they were greeted by a sold-out Riviera Theater crowd when the band landed […]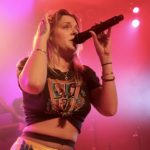 IE's Curt Baran hit the pit at Chicago's House of Blues to capture Tove Lo, who currently graces the cover of our February 2017 issue. She's currently on the road in support of her sophomore release Lady Wood, while gearing up for stadium dates as the opening act for Coldplay. This time around, she […]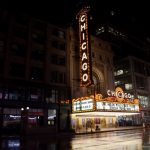 Florida's legendary Tedeschi Trucks Band, led by married blues guitar greats Derek Trucks and Susan Tedeschi, are in the midst of a 3-night run at the Chicago Theater. IE's Ed Spinelli talked to Derek as he readied his all-star band for their stay on State Street. IE: How was your approach on (the new album) […]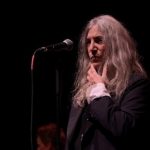 Photographing one of his most anticipated shows to close 2016, IE's Ed Spinelli captured the poet of punk, Patti Smith Friday at the Riviera. On her birthday, performing her groundbreaking debut album Horses. Whoa. We're going to need her wisdom more than ever in 2017. Here's what he captured on night one of her two-night […]