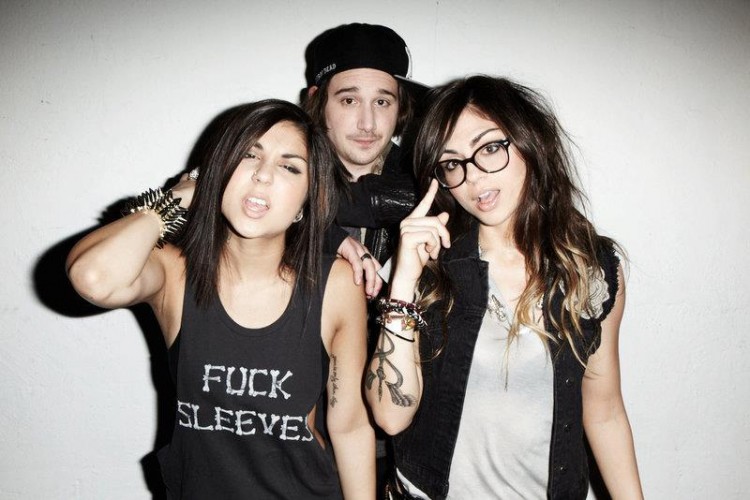 Coming off a year that's seen the group breakout of the Chicago scene, make their mark on the festival circuit at events like Ultra and Spring Awakening, and most importantly, release their debut full length major label debut, Get Wet (Columbia), Krewella are returning home to Chicago for two triumphant shows in the coming days.
First, sisters Jahan and Yasmine Yousaf and producer Kris "Rain Man" Trindl hit the legendary Aragon Ballroom tomorrow – Saturday, November 16th for a headlining gig at the longtime Uptown venue. Krewella has been bringing its "Volcano" stage set-up out on the road with them in the past few months, and the Aragon show marks the stage production's Chicago debut. Fans can expect a mix of a high intensity DJ/EDM stage show with the Yousaf sisters providing spot-on, live vocals throughout the night.
Two nights later, on Monday, November 18th, the act lands at The Mid, playing to a more intimate crowd at the acclaimed Chicago nightlife HQ. Given club owners React Productions' history with Krewella, expect Monday night to be a hometown, friends and family affair, no doubt celebrating the group's provincial ties. Early arrival is recommended at The Mid for its high-profile bookings, and this Monday night – the club's industry weekly, as well – is no exception.
-Jaime de'Medici
Krewella appears Saturday 11/16@Aragon; Monday@The Mid
Category: Featured, Stage Buzz, Weekly