Tag: Aragon Ballroom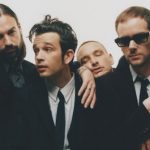 Luis Vasquez's project, The Soft Moon, started as an outlet for him to work through personal issues and learn more about himself, which never meant seeing the light of day. 12 years later, his music connects millions of people around the world. Touring in support of his latest album, Exister, The Soft Moon will […]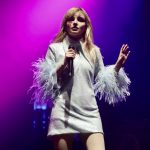 CHVRCHES Aragon Ballroom Chicago, IL  November 19th, 2021 Recap and photos by Curt Baran Glasgow's Chvrches brought their Screen Violence to Uptown Friday, including a phalanx of video screens, strobe lights, and fog machines that added a sensory overload to a synth-y, electro-beat-laden soundtrack. Lead singer Lauren Mayberry was hypnotic as ever, effortlessly pirouetting one […]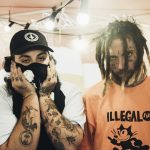 NOLA's Suicideboys are the bad boys of underground metal/hip-hop – making a name for themselves on SoundCloud and YouTube in 2015. While the majority of acts don't break out from these platforms, Ruby da Cherry and Scrim have defied the odds with an impressive following with a slew of sold-out shows. Tackling subjects unknown in […]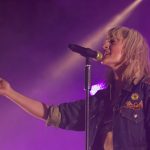 A huge portion of North America was represented this past Friday night in Chicago's Uptown neighborhood, and the good ole' U.S. of A. was not on the bill. The historic Aragon Ballroom played host to the co-headlining tour "Metric & Zoe," which is comprised of the Canadian indie-rock band and the psychedelic rock band from […]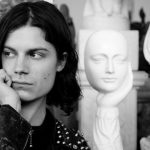 Today Garrett Borns might be the foppish baroque-pop trendsetter who records as simply Børns, with three adventurous albums to his credit, including the new Blue Madonna, his second for Interscope. But there was a time not so long ago when the Michigan native was at the mercy of a pack of marauding masked bandits after […]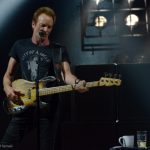 Police bassist Sting returned to his roots Friday, supporting his new album 57th and 9th with a tour at the legendary Aragon Ballroom. Looking 20 years younger than his 65 years, the bellboy from Quadrophenia defied time visually and vocally – splitting his set between Police classics and music from his new album. We'll have […]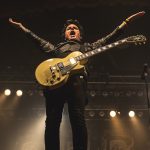 Powered behind their best-selling, #1 Billboard charting album Revolution Radio, Green Day's rescheduled show at the Aragon Ballroom proved to be worth the wait. Acclaimed Chicago-based photographer Katie Hovland captured the pop-punk legends at Broadway and Lawrence for IE.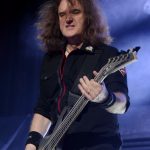 Legendary band at a legendary venue…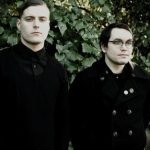 A must see triple bill at the Aragon…
(Live Review added February 1)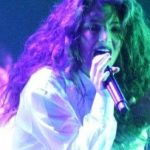 'Twas in the darkest depths of Mordor, we met a girl so fair…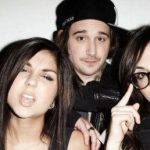 Chicago's EDM breakout group returns home for 2 shows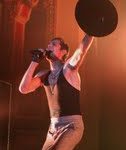 Perry Farrell somehow mustered up enough energy to join his comrades in Jane's Addiction for a sanctioned Lollapalooza after show on Aug. 4 at the Aragon Ballroom.  All photos by Curt Baran.