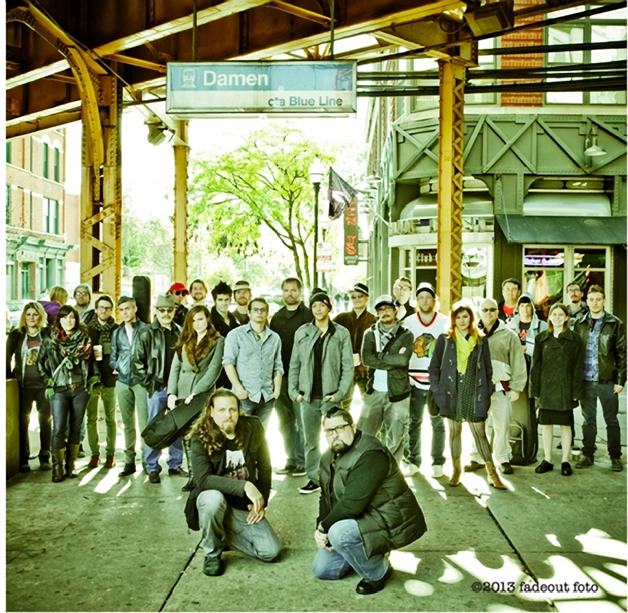 The latest in Wicker Park's campaign to lure customers to its shiny boutiques?
Here comes ChillFest, a pop-up music/shopping event organized by the Wicker Park Bucktown Chamber of Commerce (read: local business owners). That's right: In an act of near-Shakespearean irony, the shops responsible for driving unsigned musicians out of Wicker Park fifteen years ago will host a fresh crop of acoustic crooners this weekend.
Over 100 artists will play sets in 30-some-odd Wicker Park/Bucktown storefronts, stretching from Radiance Fine Jewelry all the way down to Alliance Bakery. Are you due for a mani/pedi at MGO? Schedule it during Joshua Whalen's set. In the market for some new frames? Browse Spex to the hum of Briana White. Fresh out of Zignature® Grain and Potato-Free Pet Kibble? Stop by Doggy Style Pet Shop and hear a few bars of Justin Ruff's downy falsetto.
ChillFest is free, and runs from Noon to 6pm on Saturday 11/16.
ChillFest afterparty begins at 7pm.  Details: http://chillfestchicago.com/
Saturday @ Milwaukee Ave., North Ave, Damen Ave., Division St., and Western Ave. in Chicago – Free
– Matt Pollock
Category: Featured, News, Stage Buzz, Weekly