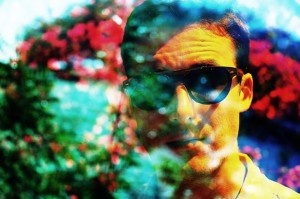 Owning a piece of Nick Waterhouse is as easy as replying to a Craigslist ad. The 26-year-old R&B archeologist is hawking his couch on the site and it's no cushy leather man-cave number with a handy caddy for remote control storage and a sweating beverage. The dapper, GQ-approved style maven never crosses a stage in anything but creased, high-waisted trousers and thick Buddy Holly-inspired, horn-rimmed glasses (or tortoiseshell shades – a guy's gotta accessorize), so why shouldn't his furniture follow in the same throwback motif?
The olive green and tan Wegner-style daybed (or so a dealer told him) looks like something beleaguered copywriter Peggy Olson might stretch out across while balancing a tumbler on her abdomen after a particularly nasty reaming from Don Draper.
"If anyone in the Chicago area is interested, I think shipping will be like $300," the Los Angeles-based crooner says with a hint of used-car salesman bravado in his voice.
Appearing: 2/14 at Metro (3730 N. Clark).
After an epic year in which his horn-belching, tambourine-dripping, all-girl backup- sashaying, DeLorean decade-hopping debut, Time's All Gone (Innovative Leisure) reached critical darling status, isn't the equivalent of an online garage sale beneath him?
"I'm not a rock star. I'm just a normal guy, that's the problem. Don't mistake me for something else," Waterhouse says over the phone the day before catching a plane to Tokyo for a one-off gig at The Blue Note. "I have a tangentially funny story about this as well and this is maybe just living in Los Angeles: I just bought a new turntable two weeks ago, and I was really excited because it was local and I was kind of getting myself a Christmas present. So, I won it on eBay and I went to make the payment, and then I was going to pick it up and I realized I bought a turntable from Beck. So rock stars bigger than me do sell things, it turns out."
Between the album's release and touring deep pockets of the States and Europe, Waterhouse managed to squeeze in studio time to produce his friends, Allah-Las, with the same meticulous, analog-worshipping ear he set to crafting the Marquees-inspired limited-edition single, "Some Place" – the existential caterwaul that jumpstarted his career and now sells for a couple Benjamins.
"I'm still sort of unpacking it in my mind. 2012 was two and a half years in one year for me. It's very hard for me to explain to people how long that year was, but, yeah, it doesn't feel like a single year for me. It's something that's kind of overwhelming and it almost doesn't even feel like me. It's kind of out of body. But I'm definitely happy with how it went," he reassures.
If Waterhouse were compiling a scrapbook to represent the last 12 months, selling out San Francisco's "mythical" Bimbo's 365 last November would take up an entire chapter. Waterhouse moved to the Bay City area to study literature in college and envisioned his name on the legendary supper club's marquee every time he'd show up for rehearsal in the basement of a Mexican restaurant across the street from the joint. Before he even booked 100-person rooms, he'd joke with the band that someday, someday they'd play there just like Tony Bennett and Marvin Gaye.
"It's so weird. I think I had been too practical my whole life, and I think this was the year where I finally felt like a shift into being like, 'OK, this is actually my real . . . life,'" Waterhouse says laughing. "I didn't feel like I was pulling one over on anyone anymore. Suddenly, I changed. Like, I was changing in front of my own eyes."
It left his parents with no choice but to finally acquiesce to this unstable career choice, although not in so many words. "Oh, nobody's gonna come out and say that in my family, but, yeah, it was a combination of being on Daryl Hall's TV show ['Live From Daryl's House'] and having a song in a commercial [for the Acura ILX] that everyone they knew heard during the Olympics made them feel like I was legitimate," he explains. "Never mind if I come home with a record."
With his look and swinging Rat Pack-with-an-edge soundtrack, lumping Waterhouse in with other soul revivalists makes life easier for those doing the boxing in, but the practice irks the timeless singer.
"This isn't a character for me and . . . the music that I'm making is the sum total of my person and my influences. I didn't sit down with friends and say like, 'We should do this project that sounds like this.' Even people . . . that genuinely feel whatever retro soul project they're working on, a lot of times you'll talk to those guys and they're like, 'Oh, and then I was in a bluegrass band, then I was in an indie rock band.' I didn't think this was a cute thing to work on. This is actually my life. I mean this 100 percent."
For the full feature, click on the issue cover or grab a copy of Illinois Entertainer, available free throughout Chicagoland.
— Janine Schaults