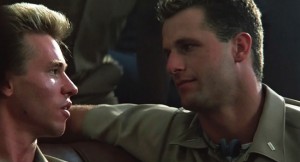 Like Slider's johnson, the list of bands awaiting an "Around Hear" review is long and distinguished. So we'll do a solid for some pretty fantastic local bills.
Because there are no holidays – i.e., Christmas, Easter – tied to those unchronicled years in Christ's life, local outfit Young Jesus will arbitrarily play Lincoln Hall on the 4th. Maybe that's about when the Three Kings came, but they probably don't mean infant-young. The Home LP will be feted, awash in appropriately angsty, teenage confusion. Canasta, Brontosaurus, and Hemmingbirds open.
At Metro on the 6th, Pet Lions headline with The Hudson Branch and Tiger Bones in support. All three dropped an album or EP in late 2011, which, if you're lucky, you'll read about in "Around Hear" when school starts up in the fall.
— Steve Forstneger
Category: Stage Buzz, Weekly