Race, Rage, & The Blues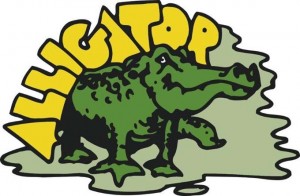 Nobody expected a brief Alligator Records tribute to become a catalyst for examining blues-industry race relations. When the Chicago Reader ran a profile of founder Bruce Iglauer commemorating the 40th anniversary of the label, buried within the May 19th piece was a quote that inflamed the blues community:
"If I'm criticized, and I assume I am, for not signing more African-American artists, the answer is: show me an African-American artist who has got a vision for where to carry some blues into the future, who is an efficient bandleader, who has their act together businesswise enough so that I can work with them, who doesn't have a significant drug or alcohol issue, and who has live charisma, and I will take that artist real seriously."
Many took the quote as an implication that Iglauer can't find any worthy African-American artists. The attendant comments have been scathing, most notably a rebuttal written and supported by musicians and blues advocates from around the world:
"Show us a record label that has at its helm, an individual who has the capacity to recognize the dedication and contributions of the numerous African-American artists who have aptly demonstrated their ability to continue the blues tradition for more than three decades, in spite of being paid substandard wages and being ignored by organizations that purport to honor and 'award' the so-called top artists in their respective fields. Show us a record label that recognizes that as bandleaders, numerous African-American blues musicians have had sufficient business sense to continue to maintain active international touring schedules, and enough charisma to attract an ever-expanding diverse audience. Show us a record label that recognizes African-American blues musicians' ability to carry the blues into the future as demonstrated by their successful musical collaborations with hip-hop and rap artists as well as with world-music giants from Africa, Asia, Europe, and South America. And finally, show us a record label that is not so insensitive to suggest that most African-American blues musicians have a significant drug or alcohol problem, and we will consider allowing the label to record our music."
The statement was signed by 40 prominent members of the Chicago blues community and posted on August 19. Iglauer charged back with his own statement posted on August 23rd:
"I have received some strong criticism about an interview quote from the May 19th Alligator Records story in the Reader. My words, as they have been construed, do not reflect either my beliefs or the history of my label. They have been taken out of context, and therefore they have been misunderstood and misinterpreted.
"This is the context – my quoted comment was in response to a question about Alligator's recent signings of certain non-traditional, blues-influenced white artists like JJ Grey and Anders Osborne, rather than signing black soul-blues artists. The interviewer, who is a nationally known blues writer, of course knows my 40-year commitment to signing black artists and promoting their careers. That was clearly understood between us. I didn't think it needed to be stated. I was asked a question specifically about what I was looking for in African-American artists I might sign, and I answered that specific question. Of course my answer applies to all artists that I would consider for Alligator. But that's not what I was asked.
"Apparently it sounded to some people like I was suggesting that I have different standards for African-American artists than for other artists. In fact, as the entire history of the label shows, it is my preference to sign African-American artists. Blues, no matter who performs it, is ultimately and historically a creation of Black Americans. Alligator's legacy is proudly a legacy of recording primarily African-American artists – over 160 albums by African-American artists and about half that many by Caucasian artists.
"Of course, I don't want any artists who don't behave professionally or lack charisma or aren't good bandleaders or have substance abuse issues. That is what I meant and could have said more clearly. But I absolutely did not say (or 'suggest,' as my critics state) that Black artists were less professional, less charismatic, less good band leaders or more prone to substance abuse. Some people (who apparently don't know the history of Alligator Records and the artists I have chosen for the label) took it that way. I'm sorry if they were offended by my choice of words.
"To accuse me of 'racial insensitivity,' based on a few poorly expressed words in one interview, is simply ridiculous, and I am deeply angered and saddened by it. For 40 years, Alligator Records has publicly and privately championed black blues artists. Alligator has set the standard for labels for ethical, fair, professional and businesslike artist-label relations, honoring both the letter and spirit of its contracts with all the musicians we've signed.
"In addition, through the Blues Community Foundation, which I founded and endowed in 1994, I have assisted blues musicians and their families in times of personal crisis. This includes helping with costs of health care, rent, and, sadly, funerals. Many of these musicians had no relationship with Alligator, and some I never even met. I have done this quietly, without publicizing it, to support and help the people who create the music I love.
"If my decades of actions on behalf of the blues and its creators don't speak loud and clear, then some people are choosing not to listen.
"I regret that only five musicians have had the courtesy to reach out and communicate with me about this interview and ask for clarification. Those who wrote the 'petition' that is being circulated were not among them. They have finally just responded to repeated outreach from me, more than a month after making this a public issue, and before directly contacting me to ask for any explanation or to engage in any dialogue.
"The blues is a music that reaches a tiny percentage of listeners in the U.S. and worldwide, in spite of its enormous influences on all other American music. The last thing we who love the blues need to be doing is to be attacking one another. I regret that a few misunderstood words have stirred such controversy in the community of blues lovers. Only by uniting and working together can we bring this wonderful musical tradition to a larger audience and assure its healthy future."
However, Iglauer's statement has done little to diffuse the situation. Many artists point to decades of marginalized and outright racism within the blues industry. Iglauer's statements have only ignited resentments that have been simmering for a long time. Iglauer chose not to answer any specific questions concerning these charges, but many who signed the rebuttal and have commented on the story believe that an open dialogue about racism in the blues industry is a necessity.
"Bruce is missing the point. People's anger and hurt aren't directed at him. We all realize this is endemic to the industry," says Billy Branch, Grammy-nominated master harp player and the first person to sign the rebuttal. "We are aware of the changing face of the blues. There is a sense among most of the black blues musicians today that they are being marginalized and left out of the big picture. That [Iglauer's] statement seems to validate that sense. Nobody is arguing his historical track record or the good things he's done; we are taking issue with the audacity of that one remark."
Others believe that the recent trend of staging all-white blues festivals and ignoring African-American artists for blues award nominations reflects a disturbing path for the industry in which Iglauer plays a major role.
"What this whole issue is about is what's happened to blues in the last decade," says Janice Monti, professor and director of the Blues & The Spirit Symposium at Dominican University. "The labels, club owners, and promoters have appropriated the blues to make a little more money and their audience is not particularly educated about the blues. African-American musicians have been having a difficult time and the Iglauer comment just set it off. His comment was not a misstatement; he was clear about what he said. Over the last decade or so, he hardly ever signs black musicians anymore. When you look at blues festivals, clubs, and labels, you see fewer and fewer African-American musicians. So many African-American musicians tell curdling stories about knowing a promoter in a club and being ignored out in public. The legacy of the blues has been appropriated and for those in the industry who call themselves leaders and turn their back on that legacy. It's unconscionable."
The legacy of the blues, which stretches back centuries and underscores the foundation of all popular American music forms, remains the crucial issue. Although Iglauer has acknowledged blues as an African-American creation, his actions, as well as others' in the industry, don't seem to honor that fact. Is blues still blues when it's cut off from the core of African-American culture? Most who signed the rebuttal don't think so. That's the core of the outrage.
"He doesn't have the right to imply that there are no African Americans in the blues community who have the characteristics he finds worthy," says Dietra Farr, a noted blues vocalist with a career that spans 36 years. "I'm a college graduate, I write for Living Blues magazine, I don't drink or smoke, I write my own music. I'm not a screw up. I've worked in 46 countries and I'm not unusual. There's a lot of people like me. You don't have to record anybody, it's your company but don't act like it's some rare thing for African Americans to be about something. It's the 21st century. Some of us can even read and write." Farr also acknowledges that the controversy underscores a bigger societal issue. "We've always needed to have this discussion about racism in the blues," she says. "You can love the blues and hate black people. It's a reflection of the society we live in."
According to renowned, Mississippi-born Chicago writer and blues poet Sterling Plumpp, the historical perspective of the situation can't be overlooked. "The comment that he [Iglauer] made in light of the historical stereotyping of African Americans in this country is a devastating injustice," says Plumpp. "The comment indicts stereotypes of all blacks being incapable band leaders, lacking vision, and being drug addicts. It's patently not true. If you believe that stereotyping is an innocent act, then you should look at the 6 million people who lost their lives in Nazi Germany. It is dehumanizing."
David Whiteis, respected blues critic and author of the Reader story, believes that the real issue lies within the blues industry. "Bruce is part of a system that has a certain amount of inequality built in. I think the discussion needs to be about that system," says Whiteis. "Most white labels have ignored the evolution of the blues-soul sound. A lot of independent labels didn't grow with the music. They have created this aesthetic among white listeners that blues is only a 12-bar sound. We have two separate blues markets [one white and one black]. There's a lot of myopia going on. Why are these festivals and award shows ignoring African-American artists? A lot of club owners and festival bookers are underestimating their audience."
— Rosalind Cummings-Yeates
Category: Columns, Featured, Monthly, Sweet Home