Park West, Chicago
Friday, April 23, 2010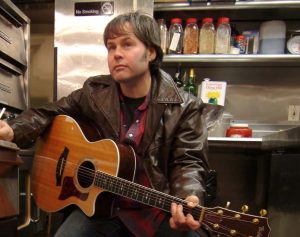 For such a sweet-singin' dude, Martin Sexton can sure bop you over the head. The veteran songwriter has carved out a successful career in alt-adultcontempo pop, but can sometimes leave you feeling shaken.
His latest, appropriately titled Sugarcoating, opens with a vocal "wooo-oooo-oooh" that immediately signals Paul Westerberg doesn't live here. Known for his Neville-like approach, his 13 new tracks breeze by with alarming ease. What he lacks in ragged sonic Dylanisms, however, shows up with a vengeance in his lyrics. Sugarcoating is harried by worry and pain, anguished over 9/11 fallout and oncoming taxi cabs one minute while suffering internally the next. The father-to-son advising of "Shane" provides a folksy respite, though things close on the dour "Just To Be Alive."
Ryan Montbleau opens.
— Steve Forstneger
Category: Stage Buzz, Weekly