Q&A With Don Jamieson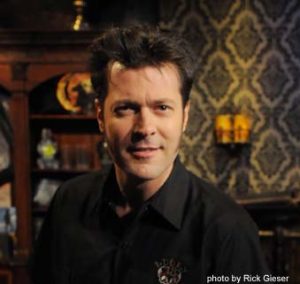 IE: "That Metal Show" – how did you get dragged into it?
Don Jamieson: They didn't have to drag me! I've been trying to get on TV for 13 years. Basically, Jim [Florentine], Eddie [Trunk], and I are best buddies.
Appearing: Friday, February 10th to 12th at Zanie's (1548 N. Wells) in Chicago.
IE: So you're actually friends?
DJ: I know people watch the show and see me and Jim busting Eddie's balls really hard, but that's how we act when the cameras aren't rolling. It's been funny because Eddie's fans from the radio show will write him e-mails, "Why do you hang out with those assholes? They don't give you any respect." And then people who know Jim and I from comedy say, "That guy's such a stick in the mud. Why do you have him on the show?"' Some people don't get it.
IE: Are there artists you're hoping to get on there?
DJ: Ozzy would be a major coup for us. He became a reality TV star and unfortunately a lot of people see him like that, but he's still the singer from Black Sabbath and has more one-liners than Rodney Dangerfield did. We might have to put up subtitles: "Google what he just said!" Eddie Van Halen we'd love to have.
IE: What is your official stance on the Iron Maiden-singer debate?
DJ: It's no secret I'm a huge [Paul] Di'Anno fan and think the first two Maiden albums are their best albums. But, at the same time they would never have gotten as big as they did without Bruce Dickinson. But if you want my opinion, I love the Di'Anno stuff. I think he's the better singer; I like the band's direction better. But he was also a maniac.
IE: You're doing a comedy tour?
DJ: The routing is unbelievable. I'm touring as many cold-weather cities as I can this winter. Most comics go to Florida, Texas, and Southern California; I go right through Baltimore, Chicago, Pittsburgh, places like that in the snow. Because traveling's not difficult enough.
IE: What's your stage act? High concept?
DJ: [Laughs]. No, it's not high concept. It's not "Blue Collar Comedy," but it's for blue-collar people. I'm not afraid to talk about anything. And then end with the filthy stuff and we all go home happy.
Don Jamieson co-hosts "That Metal Show" Saturday nights on VH1 Classic.