Wilmette Theater, Wilmette
Sunday, December 13, 2009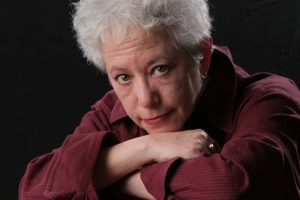 To the casual fan, noting where Janis Ian will play this weekend might cause a snicker or scoff. "Wow, one of those soft-pop, '70s singer/songwriters is cashing in on North Shore money for the holidays." In a sense, you'd be right.
But, given Ian's soft spot for charity, you've gotta go where the green is, right? When she was a teen starlet in the '60s, Ian famously averted the attention she was getting by giving her money away and living below her means. Ian's led quite a life: She quickly retired from music and married photographer Peter Cunningham, but made an auspicious return in the '70s by channeling her (then-) controversial '60s hit "Society's Child" into "At Seventeen," a vivid portrayal of teen angst. Since then, her musical career has been up and down, but she's been active as a columnist for GLBT magazine The Advocate, writing sci-fi novels, and criticizing the Recording Industry Association Of America (RIAA).
On this tour, she's promoting her autobiography, Society's Child, as well as the accompanying best-of album — Columbia/Legacy is pushing a similar, two-disc Essential set. To show you how things come full circle for Janis Ian, not only is she still acting the benefactor for numerous charities, but despite her broken marriage to Cunningham, he's the one who took the photo above.
Gretchen Peters opens.
— Steve Forstneger
Category: Stage Buzz, Weekly