Abbey, Chicago
Thursday, December 17, 2009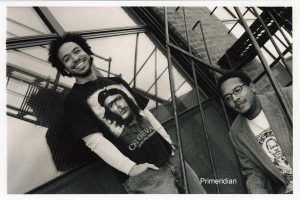 As a response to the 125 Chicago-area minors killed in violent crimes this year, Black Boot Ink will host this benefit to raise awareness and support anti-violence groups.
The hip-hop community will be out in force as Unmuvabo, Mama Earth, Christopher LeMark, Phillip Morris, Primeridian, FM Supreme, Lady Terror, Blunt Crew, Ghosthouse, Drunken Monkee, Queen Cheba, Daryl Satcher, and DJ Aquil roll out in support. Collections at the door will be directed to Kuumba Lynx, a local organization that uses hip-hop to counter youth violence.
Perhaps it was the glare of the Olympic bid, but teen violence has seemed especially brutal this year considering the Fenger beating, the boy being run down by a car outside a shopping mall, and this week's youth being gunned down in Humboldt Park while walking his mother.
— Steve Forstneger
Category: Stage Buzz, Weekly