Say Hi
Oohs & Aahs
(Barsuk)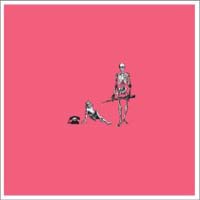 No more vampires and only 40 percent of the old band name. Say Hi seem to be saying buh-bye.
Appearing: Friday, April 3rd at Beat Kitchen in Chicago.
Ekeing past the 30-minute barrier and his vocals couched in reverb, you'd be forgiven for suggesting Say Hi principal Eric Elbogen is demanding maximum effort for minimal reciprocation. Is he bored? Past Say Hi (To Your Mom) efforts have never been lacking, but on Oohs & Aahs he has clearly pinned his hopes to sound and feel (its lyrics are mostly unrequited love). "Audrey" is moody enough to be a segue unto itself; "Dramatic Irony" is more tightly wound than your typical Spoon rocker; "Oh Oh Oh Oh Oh Oh Oh Oh" nabs a Swizz Beatz horn "lick"; and "November Was White, December Was Grey" will make you wonder which month The Outfield's "I Don't Want To Lose Your Love Tonight" was written. Who's the audience? That's 100 percent of his fanbase, i.e., the fanboys in his everybody-loves-the-hot-DJ ode "Elouise." Elbogen's not shorting those folks a dime.
6
— Steve Forstneger
Click here to download "Oh Oh Oh Oh Oh Oh Oh Oh."