Illinois Entertainer picks the 25 greatest songs in Chicago history, continued below. Click here for 1 to 10 and here for 11 to 20.
Veruca Salt "Seether"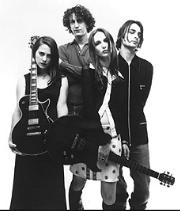 At Glenbard East High School in 1994, it was a lesbian lover. South African mook rockers Seether, who took their name from the song, thought it a reference to the British slang for vagina and designed their logo as such. But the real meaning behind "Seether" is as plain as the guitars that blasted it to prominence: the angry side a proper girl is supposed to tuck away. One of the last vestiges of how the alternative revolution was supposed to go – "Seether" became a hit before major-label offers arrived – the song was a gateway drug for thousands of girls who wanted to join bands and not be the token female bassist. That it all collapsed in a jealousy-consumed love triangle is ironic and pathetic, but at least the song held true.
Common "I Used To Love H.E.R."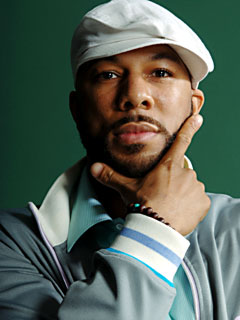 In 1994, Chicago hip-hop didn't have much game, but it had Common. "I Used To Love H.E.R.," a hip-hop allegory that backhands gangsta rappers for ruining it, echoed loudly enough to draw an envenomed response from Ice Cube. It's not a perfect track – what kind of "conscious" rapper slags off crackwhores? – but in establishing Common as an outsider above the fray it convinced Chicago's wobbly hip-hop scene that not being New York or Los Angeles wasn't necessarily bad. You might also argue that the track's duplicity helped give rise to rappers like Jay-Z and Notorious B.I.G., who saved gangsta by acknowledging their complicity and guilt in the violence. Hell, Kanye West has spent full albums reconciling the rap game's ills – "I Used To Love H.E.R." pointed them out.
Disturbed "Down With The Sickness"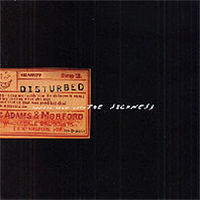 By 2000, nu metal had flooded the airwaves with dubious tales of child abuse in a desperate lunge for Korn's coattails. Disturbed devoted almost 30 seconds of their monster single to the subject – cut from the radio edit – but theirs was a case of the singer, not the song. David Draiman's post-apocalyptic, Hellraiser visage alone dictated that "Sickness" wouldn't be a tale of victimhood, but X-Men-style empowerment, instead. A party, actually. Jonathan Davis stewed Korn into self-parody. Draiman? He's downing tallboys and waxing rhapsodic about the days when Mommy slapped him around.
Kanye West "Jesus Walks"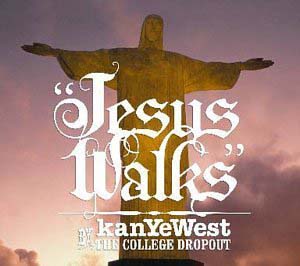 "Through The Wire" caught us up on the Kanye we only kinda knew – car wreck, ditched studies, Chipmunky Jay-Z samples – but "Jesus Walks" laid out the blueprint for domination we've been watching him carry out. West pulled a transcendent Grammy performance from what some lesser hack would have made a muddled mess of humility and self-deification. But in asking why you can't sing about God on the radio and then getting it on the radio, he proved he can do just about anything, or will at least try.
Fall Out Boy "Sugar, We're Goin' Down"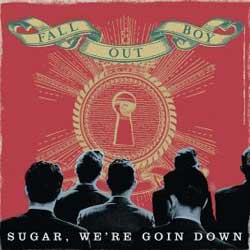 If one song was going to be all that was worth taking away from mall punk/emo, it was this one. Its contrasts are startling: A half-time stomp for an intro says Fall Out Boy can do heavy, and then Patrick Stump's painted vocal melody sounds almost as if it has been Auto-Tuned. Next it's a little "Time After Time" stick-clicking, a soaring chorus for the girls, and another half-time stomp for the boys. Lyrically, Pete Wentz flaunts his talent of knowing no one takes him seriously, so he won't either – a microcosm of what makes the track so essential.
Category: Monthly