Illinois Entertainer picks the 25 greatest songs in Chicago history, continued below. Click here for 1 to 10 and here for 21 to 25.
John Prine "Sam Stone"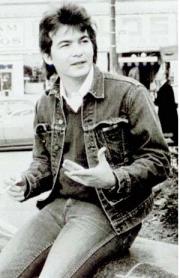 "Angel From Montgomery" is the prettier offspring (and, by that token, Bonnie Raitt's cover takes a slight edge), but "Sam Stone" is the kind of song that makes people take you seriously, no matter what else you choose to do. The focal point of John Prine's self-titled, 1971 debut so vividly renders a 'Nam vet come home from war, it's easy to believe Prine is the child narrator. Metaphorically, he was, as was a whole nation ill-equipped to deal with a generation of fractured men left to heal on their own.
The Staple Singers "I'll Take You There"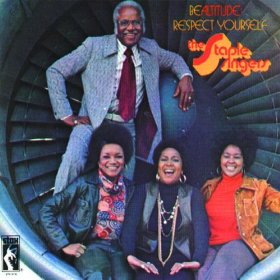 1972 was a strange time for an inspirational tune like "I'll Take You There." James Brown and Sly Stone began searching dark corners as the innocence from the civil rights era burned in the riots of the late '60s. Even The Staples Singers were out of Memphis – where Martin Luther King, Jr. was assassinated – recording with the Muscle Shoals band in Alabama. But gospel was never far from the Staples – never more true than "I'll Take You There," essentially a reggae tune that Mavis belts out as if she's in choir practice. It's a strange, amoebic, shout-and-response cut without a proper chorus, but the '60s were over, and The Staple Singers weren't about to lead from the back.
The Chi-Lites "Oh Girl"

And you thought only Stevie Wonder could make the harmonica work in '70s R&B . . . shame on you. Despite their magnificently comical afros and weapons-grade butterfly collars, The Chi-Lites' "Oh Girl" served the summer of '72 a slice of '50s sock-hop nostalgia. The single, arranged almost as a Eugene Record solo piece, was so powerful it knocked the band off of their power-to-the-people kick in 1972. It also made them the greatest Philly soul band, much to the City Of Brotherly Love's chagrin.
Styx "Come Sail Away"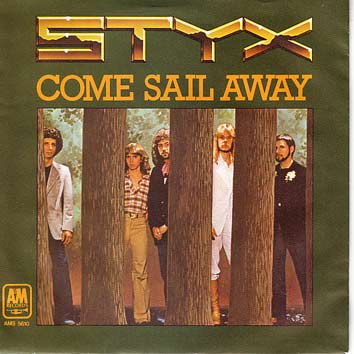 Picking a definitive Styx track is like snapping off one leg and using it to explain the hydra. But "Come Sail Away" might be the only one as imposing as the band's scope and largesse. Before the massive chorus sets off with the subtlety of an oil tanker in the Fox River (though really, how many bands have nicked that Who riff?), Dennis DeYoung lays bare a geeky tribute to The Lord Of The Rings. In hindsight, it's a nod to the whimsy of the band's first two albums, which is then symbolically destroyed in the overpowering second half. "Come Sail Away," halved for DJs in 1977, launched Styx the commercial juggernaut, a voyage that has yet to return to port.
Cheap Trick "I Want You To Want Me" (Live)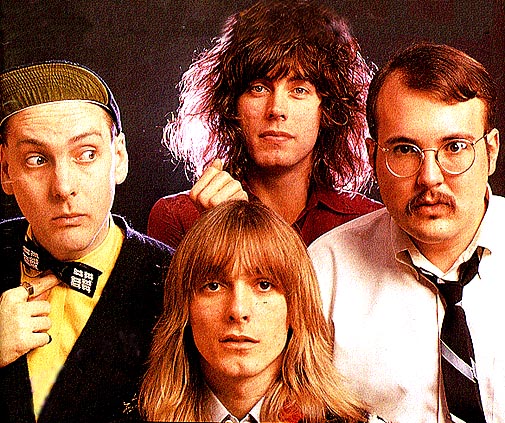 Granted, Robin Zander's "Do you understand the words coming out of my mouth?" Budokan intro has become nearly as iconic as the song itself, and Cheap Trick wrote two other perfect pop songs ("Surrender," "Dream Police") that could easily sit in "I Want You To Want Me"'s place. But the song's a dud on In Color, and it's the At Budokan/phoenix-esque rebirth that makes it so essential. Even though the band almost always performed this version, Zander's in-the-moment desperation and Rick Nielsen's increasingly louder and more anxious guitar sound like they want you to want them all that much more, again and again.
Chaka Khan "I Feel For You"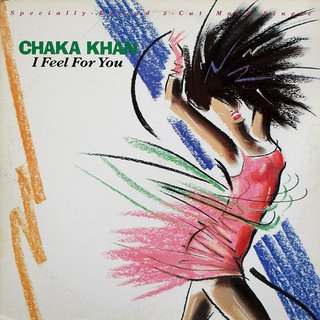 Despite the fact Chaka Khan's career was heading toward the rocks by 1984, there's no way "I Feel For You" wasn't going to be a hit. Penned by Prince, rapped over by Melle Mel, and shored up by Stevie Wonder (even if it was 1984's Stevie Wonder), Khan's simple yet smart rearrangement managed to own the R&B, pop, adult-contemporary, and even British charts with a prescient nod to hip-hop. This vision didn't extend past the titular album, but when you benefit from such good fortune, it's probably smart not to force the issue.
Ministry "Stigmata"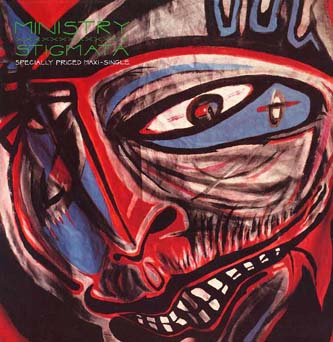 Sifting through Ministry's motley history, it's tempting to go with the disowned ("Everyday Is Halloween") and the edificial ("Jesus Built My Hotrod," "Just One Fix") when it's best to land in the center. "Stigmata," bravely aired after hours on MTV in 1988, ran a power-saw through modern rock's pasty torso, and Al Jourgensen chewed up and spat the entrails over his distorted microphone for good measure. As for that video, skinheads, motorbikes, and strobe-light editing did their best to augment a jagged industrial rock nugget that hardly needed embellishment – but then Jourgensen was never one to leave well enough alone.
Material Issue "Valerie Loves Me"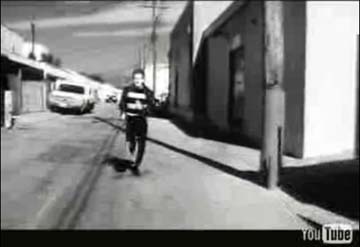 Power pop has a longstanding and prosperous relationship with Chicago and the Midwest, but it's also widely prone to mediocrity. Material Issue seemed to be playing by new rules when International Pop Overthrow landed in 1991, never more vividly illustrated than Jim Ellison's blood-curdling cry, "Valerie loves me!" While Teenage Fanclub effectively reset a one-size-fits-all mold for thousands of bands to mindlessly emulate, Ellison wrote this track like he cared – about Big Star, rock 'n' roll, the mysterious Valerie – too much. Some bands wanted sugar solely for their melodies; Material Issue kept some to ferment into a volatile elixir.
Liz Phair "Fuck And Run"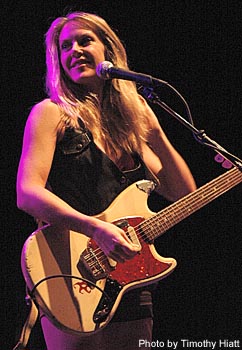 The whole premise of "Liz Phair" guaranteed an avalanche of copycats and even tipped the clock on her own 15 minutes. To that end, she helpfully capsulized her Exile In Guyville debut – more so than the novelty "Flower" – into "Fuck And Run": so we'd never forget who came first. The North-Shore-girl-gone-slummin' ethos existed long before she descended on Wicker Park, but commercially nothing had yet put it forward in a way that didn't cast the woman as either a slut or victim. This is the way it was – even when she was 12, apparently.
Smashing Pumpkins "Cherub Rock"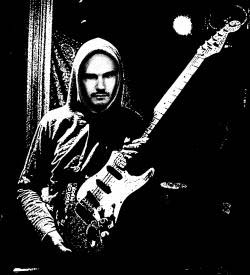 Bdddrrddddrrrr-bap! Bdddrrddddrrrr-bap! The greatest guitar album of the alt-rock era began with an impish drumroll, followed by rudimentary, clean-tone octave chords. "Cherub Rock" was one of Billy Corgan's earliest rebukes to a scene that didn't want him, but the success is in its disarming simplicity, not the textbook rage. The rest of 1993's Siamese Dream – Corgan's masterpiece before he latched onto the idea of attempting masterpieces – traversed gauzy textures and pumpkin chords, yet needed a "Smells Like Teen Spirit" to focus it. "Cherub Rock," one of the last songs written for the LP, was its godsend.
Category: Monthly