Down at the left end of the dial, sprinkled among the non-commercial religious and public-radio stations, is where you'll find the most subversive sounds on the radio.
That's the domain of college radio – where students and community DJs often play (and say) anything, and with its focus on the local and offbeat, college radio is a great place for local bands to get airplay.
Here are a few local stations of note:
At press time, Loyola University's WLUW-FM (88.7/Wluw.org) was in flux. For the past decade the 100-watt station has been a true listener-supported community station, with shows ranging from indie rock to local public-affairs like "Live From The Heartland" to programs serving everyone from the Vietnamese, Ethiopian, Islamic, and Native American communities to shows for labor activists, queer music aficionados, and Latin American indie rockers.
But all that started to change just before July 1st, when the university's new School Of Communication took over the station so it could "become an integral part of the learning environment for our growing number of new majors in the communications field." That's when a handful of longtime community DJs jumped ship – including indie rocker Mary Nisi and "Hump Day Dance Party" hosts Dr. Drase and Michael Flavor.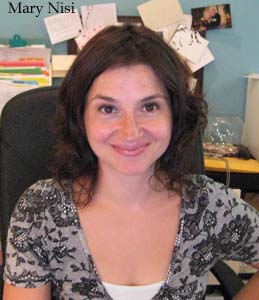 "Loyola said they didn't want us to go, that nothing is going to change yet," says Nisi (the university did not respond to an e-mail request for an interview). "But they implied that it could change at any time. I've been doing my show for seven years, and didn't want to have it taken away from me when I wasn't looking. And I didn't want to be part of the station the way it sounds now."
She and other WLUW alumni are part of the Chicago Independent Radio Project (CHIRP), which plans to launch a community-based Web radio station later this summer and eventually start a low-power FM station (Chicagoindependentradioproject.org).
The format is all free-form, all the time at Northeastern Illinois University's WZRD-FM (88.3/Neiu.edu/~wzrd), where different genres of music, spoken word, and sound effects are played side-by-side in a way that usually flows rather than jars. With a library of rare recordings that includes 15,000 records and another 15,000 CDs, cassettes, and reel-to-reels, there's no telling what you'll hear. "We always say if you don't like what you hear right now, turn us on again in five minutes and you'll hear something completely different," says former Program Director Dan Demchuk.
DJs, called Wizards, don't say their names on air (full disclosure: I was a Wizard in 1988). "We want people to stay focused on music and the message, and not worry about self-aggrandizement," says Demchuk.
WZRD is also home to the longest-running live-music radio show in Chicago, "Thursday Night Live," which airs Thursdays around 10:30 p.m. and dates back to 1979. The station also airs "Democracy Now!" At 7 and 8 a.m. and "Free Speech Radio News" weekdays at 4 and 10 p.m. (Web streaming is in the works.)
Northwestern University's WNUR-FM (89.3/Wnur.org) calls itself "Chicago's Sound Experiment" and boasts a whopping 72,000 watts of power. Its major formats are indie rock, jazz, hip-hop, and world music. There's also reggae, folk, blues, classical, Southeast Asian, and punk rock, in the form of "Fast 'N' Loud" (Saturdays at midnight). The engaging and funny (yes, funny) public-affairs show "This Is Hell" airs Saturdays from 9 a.m. to 1 p.m., and the live-music show "Airplay" (Saturdays evenings from 5 to 7) has featured in-studio performances since 1988.
"Then HPK was the only station that would fuck with rap," says Common in his 1994 song, "Nuthin' To Do." He's referring to the University Of Chicago's 100-watt WHPK-FM (88.5/Whpk.org), one of the first radio stations in the country to play rap thanks to mid-'80s DJs J.P. Chill, Ken Wissoker, and Patrick Moxey, Jr.
Called "The Pride Of The South Side," WKPK uses volunteers from the university and community, and its call letters stand for Woodlawn-Hyde Park-Kenwood. There's indie rock and jazz along with shows such as "Jazz In Flight" hosted by the husband-and-wife team of Zimprov frontman Zimbabu Hamilton and vocalist Phoenix Hamilton (alternating Tuesday nights from 7 to 9) and Arkansas Red's "The Blues Excursion" (Saturdays from 7 to midnight), in which the host sings over songs, takes calls, and skewers his competitors. There's a live mix show Sundays from 10 p.m. to midnight, and the Thursday night "Dusties Party" airs from 8 p.m. to midnight; public-affairs shows range from an open forum called "The Radio Soapbox" to "The People's Radio," which focuses on tenants' issues. The live, in-studio performance show "Pure Hype" airs Fridays from 9 to 10:30 p.m.
The College Of DuPage's WDCB-FM (90.9/Wdcb.org) is a professional, 5,000-watt public-radio station that focuses on jazz, folk, blues, reggae, and classical music. Musicians/DJs include Barry Winograd, Paul Abella, John "British Buddy" Burnett, and Bruce Oscar.
Several shows have migrated to the station from other outlets, including Steve Cushing's "Blues Before Sunrise" (early Sunday mornings from midnight to 5 a.m.), Victor Parra's "Mambo Express" (Sundays at 3 p.m.), and Chuck Schaden's old-time "Those Were The Days" (Saturdays at 1 p.m.). An unusual standout is Steve James' metal show, which features local talent and airs early Monday mornings from midnight to 5 a.m.
– Cara Jepsen