The Best Of The Fests
To tell you the truth, we didn't pick this month for our second Metal Issue. It picked us. August just happens to host three major heavy metal festivals that will appeal to three different groups of metalheads. Fanatics of more traditional, underground metal will surely find $20 a fair price for such a loaded Alehorn Of Power lineup; the inaugural Rockstar Mayhem tour should fill the void for those mourning the loss of a traveling Ozzfest; and old-schoolers will be in headbanging heaven (and hell) seeing Rob Halford, Ronnie James Dio, and Lemmy Kilmister in one night.
ALEHORN OF POWER III
When: Saturday, August 9th
Where: Double Door, Chicago
Price: $20
Headliner: Alehorn promoters likely didn't foresee original Trouble vocalist Eric Wagner leaving the band (replaced by Kory Clarke) when they booked the Chicago doom legends as this year's Alehorn headliners, but at least we still get to see the punishing guitars of Bruce Franklin and Rick Wartell.
Don't Miss: Pharaoh's first show on U.S. soil. Though the power-metalers have been around for roughly a decade and released three full-lengths — including this year's excellent Be Gone — on Cruz Del Sur (the label home of every band on Alehorn sans Trouble), the band, whose members are scattered across the country, just played their first live gig back in April at the Keep It True Festival in Germany.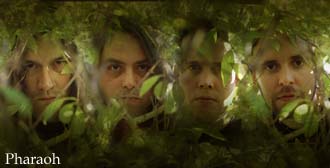 Also Appearing: Nary a bathroom or beer break to be had with a lineup that also includes Icarus Witch, Bible Of The Devil, and Slough Feg.
ROCKSTAR MAYHEM TOUR
When: Sunday, August 10th
Where: First Midwest Bank Amphitheater, Tinley Park
Price: $26-$52
Headliner: Slipknot, the Iowans with freaky masks whose new album, All Hope Is Gone, arrives August 26th.
Don't Miss: Give Mayhem organizers (which includes part of the team behind Warped Tour) credit for injecting their mainstream trek with a little adventure via Mastodon. Fans and critics alike are still recovering from the mind-altering awesomeness of 2004's Leviathan and 2006's Blood Mountain. Mastodon don't really fit in anywhere, to be honest, but they're especially out-of-place sharing a stage with Slipknot, Disturbed, and Dragonforce, which could result in a brilliant set.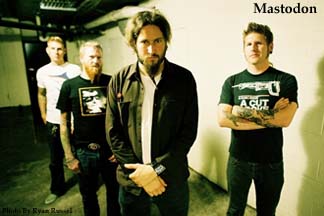 Also Appearing: Hometowners Disturbed (who recently landed their third consecutive Billboard No. 1 debut with Indestructible), Dragonforce, Machine Head, Airbourne, Black Tide, The Red Chord, Walls Of Jericho, Five Finger Death Punch, 36 Crazyfists, Underoath, and Suicide Silence.
METAL MASTERS
When: Tuesday, August 19th
Where: First Midwest Bank Amphitheater, Tinley Park
Price: $20-$120
Headliner: If you're worried about Judas Priest's set being spoiled by the beyond-bloated new Nostradamus, don't. Priest will only include two new tracks; the rest will be the hits.
Don't Miss: Getting your ass out to Tinley Park by 5:30 p.m. showtime won't be easy, but Testament's set should make it worth the effort. The reunited "classic" lineup (nearly classic: drummer Paul Bostaph replaced Louie Clemente) are riding high on, we'll say it, the strongest start-to-finish album of their career, The Formation Of Damnation. They absolutely killed at Chicago Powerfest back in May. Plus, it's not often a band who started in the early '80s get to be the youngsters on tour.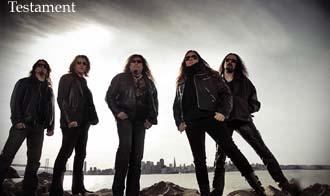 Also Appearing: Motorhead and Heaven And Hell, the Dio-fronted version of Black Sabbath (who can't, for whatever reason, call themselves Black Sabbath), who are making their third trip through Chicagoland in just more than a year.
And if all of that isn't enough for you, here are a few other choice Chicagoland metal shows this month:
Witchcraft, Dead Child, Indian — 8/2 at Bottom Lounge in Chicago
Melvins, Big Business — 8/4 at Double Door in Chicago
Hatchet, Cross Examination, Diamond Plate — 8/4 at Reggies in Chicago
Weedeater, Black Cobra — 8/21 at Double Door in Chicago
Cealed Kasket — 8/29 at Reggies in Chicago
Finntroll, Warbringer, Twelfth Gate — 8/30 at The Pearl Room in Mokena

Cardiac Arrest, Wastelander, Enforcer — 8/30 at the Red Line Tap in Chicago
— Trevor Fisher