M83
Empty Bottle, Chicago
Thursday, May 29, 2008
Was there a creepier moment on record in 2005 than the waking nightmare of "Car Chase Terror!", off M83's previous effort, Before The Dawn Heals Us (Mute)? Probably not. The song, as voiced by one adolescent girl playing herself and her mother, tells the tale of the two escaping a murderous, possibly otherworldly motorist quickly gaining upon the pair with extremely ill intent.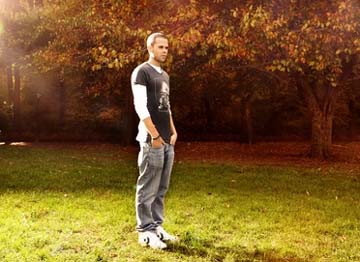 While nothing matches such sheer horror on French ambient-electro outfit M83's recent offering Saturdays = Youth, the record is no less adept at painting aural landscapes and creating vivid sonic scenery. Naturally, emotive synths run heavy throughout Saturday, and are sure to play heavily throughout Thursday's early and late shows, presumably set up that way for those not leaving the house until after the conclusion of the evening's "Lost" finale. Expect fare like Saturday's extended and practically hymnal organ drone of "Midnight Souls Still Remain" to walk the line between spiritual and sprawling, depending on where you're standing. On the other side of the spectrum, "We Own The Sky" is easily the album's most direct and dynamic moment and should translate exceptionally well in a live setting.
M83 play two shows Thursday night; Berg Sans Nipple open both.
— Jaime de'Medici
Category: Stage Buzz, Weekly