Oil-ty Payments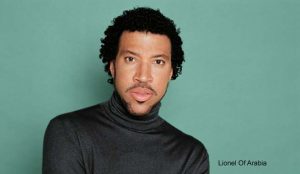 Conventional wisdom says that if record companies are so miserly when it comes to doling out royalty monies, the only real way for an artist to make bank is through appearance and performance fees. Corporate events and celebrity/billionaire birthdays have long been part of the circuit, but, while North Africa burned, it emerged that some A-listers have found a different kind of royalty stream.
Beyoncé, Mariah Carey, 50 Cent, and Usher, among others, have agreed to donate their fees to charity after fans learned they played for embattled and terrorist-tied Libyan dictator Moammar Gadaffi. Kesha told Rolling Stone that foreign exploits aren't limited to heads of state: "I played a private concert [in Moscow on New Year's Eve] with Amy Winehouse. I don't even know who the show was for. Russia is so shady." The gigs don't even have to be abroad: known cleptocrats, like those from Equatorial Guinea's Obiang clan, frolic on U.S. shores and purchase from whomever will take their money. One of the most unlikely recipients of this cash is Lionel Richie dubbed "Lionel Of Arabia" by GQ for his popularity among Middle Eastern sultans.
Storage Solutions
Three years ago, Record Store Day seemed like a quaint, underdog rebellion in the face of foregone extinction. What music that was selling put change in Steve Jobs' pocket or served as a tax loss for Walmart and Best Buy. Now it's an event bound to outlast the stores themselves.
For 2011, the big throwdown occurs April 16th, with some record stores calling out shoppers for midnight release specials the night of the 15th. Many items — of which there is an incomplete list at recordstoreday.com — will only be available day-of, and range from obscure indie releases to full-on, major-label vinyl barrages. From a 78 r.p.m. "Good Vibrations" single and Warner Bros.' "Side By Side" singles (famous original/ famous-person's cover) to a Mute comp (unreleased Can and Moby) and local-populated Parkinson's-research benefit Made In Aurora (on 150-gram vinyl), which was commissioned by Kiss The Sky records in Geneva and Backthird Audio in Aurora, the bounty is staggering. To celebrate Made In Aurora, Kiss The Sky will host a party at Bistro Thai, starring Kid, You'll Move Mountains. Visit your favorite local shop online, and pickup the paper edition to see more specials in "File."
Dresden Tolls
It's been a long road back for Matthew Leone, and while April 23rd won't mark the end of a year of hell, it will begin some closure. Last July, Leone intervened in a domestic dispute outside his brother's West Town condo between 34-year-old Justin Pivec and his wife. Leone charged, momentarily separating the couple, but with his back turned Pivec — who reportedly bloodied his wife — allegedly began a series of blows that took Leone within an inch of his life. Doctors told the Chicago Tribune that if assistance arrived much later, he likely would have died.
On the 23rd, Leone, bassist for locals Madina Lake, will rejoin his band onstage at Metro. He still has the scars — both from the attack and two brain surgeries — but Madina Lake will re-release the limited-edition Dresden Codex EP for the show, and simultaneously re-release their bassist in the process.
— Steve Forstneger