Calling all Chicagoland Deadheads!
Here's a feel-good way to celebrate the life and music of Jerry Garcia during the days between.   Rex Foundation is looking for a few more volunteers to support Daze Of Service – a nationwide campaign for fans to give a few hours of their time to make a difference in their communities. Please join us on Saturday, August 7 at Creative Chicago Reuse Exchange from 1-4 pm at 2124 West 82nd Place in Chicago.   We'll be spinning the JERRY GARCIA tunes while we repurpose surplus materials for local education programs.
Advance registration is required here: https://www.dazebetween.com/daze-of-service.
All volunteers will be entered to win a pair of VIP tickets to Dead & Co at CitiField in NYC on August 20.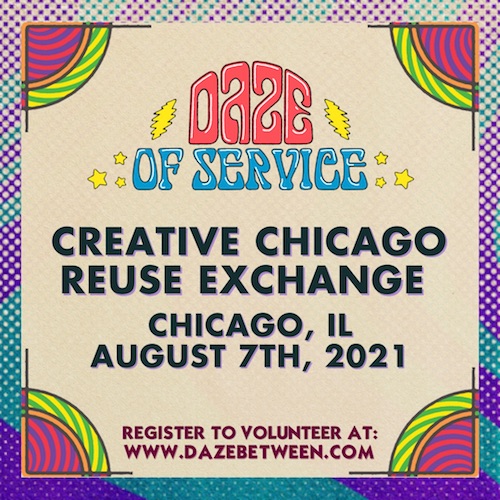 Category: Featured