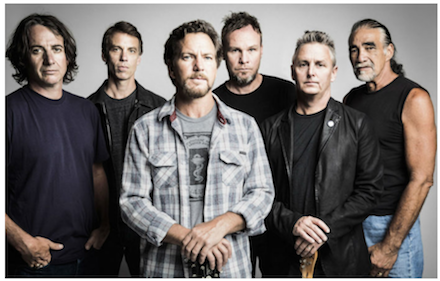 Local heroes Umphrey's McGee present "Wrapped In the Round," a virtual concert experience that not only features a performance from the band but also sees them improvising soundtracks based on fan suggestions. The band will perform on Tuesday, September 2nd and Wednesday, September 3rd at 8 PM. Get details and tickets here.
Red Rocks Unpaused will host a series of concerts this week, starting with a set from Phoebe Bridgers and Nathaniel Rateliff and the Night Sweats on September 1st, followed by Megan Thee Stallion and Lil Baby on September 2nd, and Brett Young and Sam Hunt on September 3rd. Shows start at 9 PM and can be viewed here.
Night one of "Millennium Park at Home: Jazz Music" kicks off Wednesday, September 3rd, with performances from Tito Carillo Quintet, Rempis/Redi/Abrams Trio, Nick Mazzarella Trio, and more. The free, four-night event will also include performances from Twin Talk, Bethany Pickens, Reggie Thomas & Trio Nexus, and selections from the Chicago Jazz Festival archives. Stream the event on YouTube from September 3rd to September 5th.
Rock icons Pearl Jam will broadcast the first night of their "Seattle Home Shows" to support organizations working to prevent homelessness and assisting people currently without housing. The concert includes a massive 33-song setlist featuring first-time covers and special guests. Tune in live September 4th at 7 PM or watch on-demand anytime from September 4th to September 7th. Get tickets here.
Declan McKenna will stream a one-off special performance from London's Lafayette to celebrate the release of his new album, Zeroes, September 4th, at 3 PM. The global event features the singer performing the new album in its entirety. Find tickets here. Donations will benefit Refugee Action.
Behemoth hosts their In Absentia Di concert event live from an undisclosed Polish church on Saturday, September 5th. Imperial Triumphant join as special guests with a performance from New York. Before the event, there will be an hour-long pre-show on YouTube that kicks off at noon. The two-hour concert starts an hour later. You can get early bird tickets here.
Carrie Underwood and Brad Paisley team up for the latest installment of the "Grand Ole Opry's Circle Sessions," hosted by Bobby Bones. The duo's performance will be broadcast live on YouTube Saturday, September 5th, at 7 PM.
Don't miss Hot Chip's "Live in Streamland" performance Saturday, September 5th at 9 PM. It's the only show they plan to do this year, so make sure you get tickets here.
Catch Devin Townsend's "Empath Live Volume 2 – By Request Set" virtual concert Saturday, September 5th at 3 PM. You still have a chance to get tickets here.
– Ashley Perez Hollingsworth
Category: Columns, Livestreams, Stage Buzz, Weekly