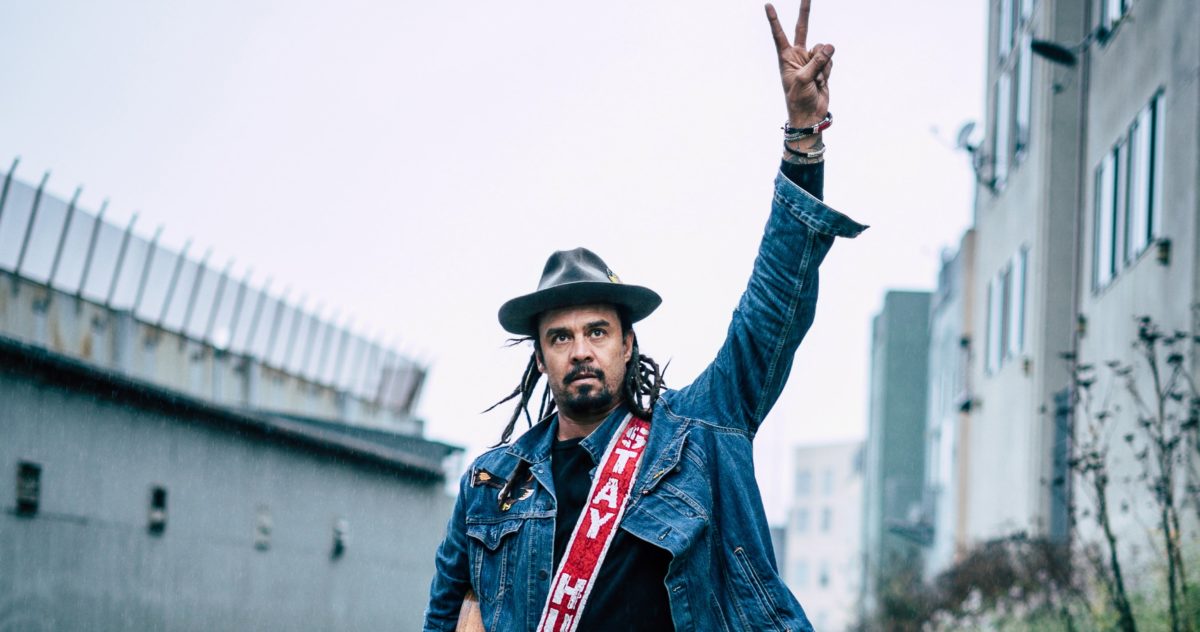 In this era of building walls, unsettled government and strife at the border, Michael Franti continues his message of positive vibes and bringing people together. Franti made his mark a decade ago with his massive hit "Say Hey (I Love You)." Mixing rock steady beats, ska, reggae, rock, hip-hop and electronica – Franti has the musical instincts of Bob Marley and Steel Pulse and the political dedication of bands like Midnight Oil and The Clash.
Touring in support of his Stay Human  Vol. II – Franti has made a sequel to his benchmark 2001 album Stay Human. He's not afraid to touch the third rail on issues like gun violence on "The Flower" his his driving ballad with Victoria Canal. Franti has also spread his pro- living message via his Stay Human documentary released last Winter where he "takes us on a personal journey where he meets extraordinary humans who inspire him to overcome cynicism with optimism in today's challenging times and stay human."
Michael and his band Spearhead are best to us when they bring the reggae vibes to the party and their show at Concord Hall will highlight the hits ("Say Hey," "Shake It," "Hey Now") along some of their more poignant tracks from Stay Human Vol. II .
Franti knows the "This World Is So F*cked Up (But I Ain't Ever Giving Up on It)," bringing positive vibes to Concord Music Hall on Thursday October 24.
For tickets – visit ConcordHall.com
-David Gedge
Category: Stage Buzz