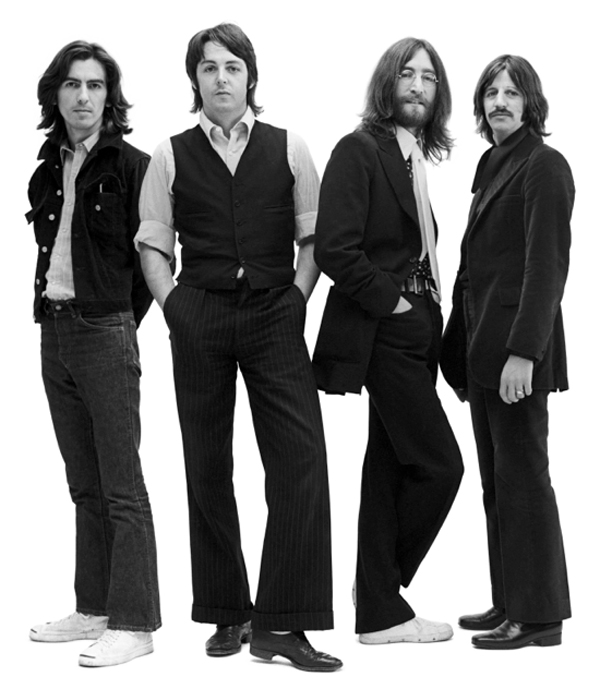 The Beatles
Abbey Road 50th Anniversary Super Deluxe box set
(Apple/Universal)
As with the 50th anniversary editions of Sgt. Pepper's Lonely Hearts Club Band and The Beatles (aka The White Album), any fan could argue that this new mix of Abbey Road is unnecessary. Some may go as far as saying that tinkering with the Fab Four's last-recorded studio album is sacrilegious. If you're happy with your old vinyl or early CD, no one can fault that. For those who enjoy digging deeper into the Beatles legend, however, this anniversary set is marvelous and revelatory. For this review, your humble scribe made comparisons to a clean 1995 LP pressing and the 2009 CD remaster (a major overhaul itself).
Giles Martin and Sam Okell used George Martin's original mix as the blueprint for their makeover. In his accompanying essay, the younger Martin admits that the album sounded "pretty great already." You won't hear a wildly different version of Abbey Road. What you will hear is more clarity, detail, and bandwidth within the songs you've always loved. Imagine, perhaps, that the change is like hearing Abbey Road in the control room at Abbey Road Studios, rather than listening to Abbey Road on the AM radio of the white Volkswagen parked outside on Abbey Road (check the cover photo).
The differences in "Come Together" from the 2009 master aren't dramatic, although Ringo Starr's left-handed drum fills in Lennon's refashioned Chuck Berry tribute have unprecedented presence and body – as does George Harrison's slinky guitar solo. Paul McCartney's bass during John Lennon's brooding "I Want You/She's So Heavy" sounds like someone lifted a heavy blanket from the amp. The guitars aren't so thin, and Lennon's desperate vocal bites harder.
Abbey Road was the album where George Harrison emerged fully from the shadow of the Lennon/McCartney team as a songwriter. There's a compelling argument that Harrison's lush and romantic "Something" and the sparkling "Here Comes the Sun" are the album's best tracks, and stoked anticipation for his triumphant triple album All Things Must Pass that arrived a year later. With this mix, the acoustic guitar shimmers afresh through "Here Comes the Sun" while Harrison's tremulous tenor drips with melody. The biggest liberties taken are balancing the soundstage, moving the lead vocal to the center, and smoothing out the brittleness that formerly characterized the bass and toms. "Something" sounds glorious. It's familiar, but every detail is more lifelike. George Martin's orchestral support and McCartney's mellotron are more distinguishable without being more intrusive.
In addition to the main album, the Super Deluxe set includes a Blu-ray disc with high-definition audio and a surround mix. Two further CDs feature session outtakes. Among these is "The Long One," a previously unreleased version of Abbey Road's side two medley of catchy song fragments that leads with McCartney's gliding "You Never Give Me Your Money," visits Lennon's snarky "Mean Mr. Mustard," and concludes with "The End." "The Long One" features extended musical breaks differing from those on Abbey Road, and an altered sequence. McCartney's "Her Majesty" makes medley in this version, setting up Lennon's brash "Polythene Pam."
The Super Deluxe set's 100-page hardbound book features a foreword by McCartney, photos, essays, and track-by-track examinations of the music. A reproduction of Harrison's lyric sheet for "Here Comes the Sun" reveals that he thought of the song's descending bridge as "son of 'Badge'," the song he co-wrote with Eric Clapton for Cream's Goodbye album. Notes accompanying the demo for non-album single "The Ballad of John and Yoko" reveal that Lennon was well aware his autobiographical song would spark controversy, both due to Spain's dispute with England over Gibraltar and due to reception of the song's hook by Christian conservatives. "I'm a big Christ fan," Lennon nonetheless insists when discussing the song. "The song is a prayer."
Given that the Beatles were approaching their end, it's not shocking that Abbey Road isn't always cohesive or representative of the Beatles' peak potential. Lennon may have put a bit more heart into contemporary solo fare like the bracing "Cold Turkey" than he did with his miry "I Want You (She's So Heavy)." McCartney's subversive "Maxwell's Silver Hammer" has its fans, but arguably doesn't quite measure up to Sgt. Pepper's "Fixing a Hole" of the White Album's "Ob-La-Di, Ob-La-Da." Starr's "Octopus's Garden" is frivolous but fun, imagining what Captain Fred might have seen on the ocean floor while cruising in his Yellow Submarine. The strength of the band's raw ideas, however, is fully evident on the album's second side.
McCartney's demo for debut Badfinger hit "Come and Get It" was recorded during the rush of a spare hour, but Macca got it just right. "Please don't change this," he said to the Badfinger players when producing the session soon afterward. "I can guarantee it's a hit." A different take of Harrison's "Old Brown Shoe" from the version that landed on The Blue Album is ramshackle fun. Probably the best feature of the session discs is being a fly on the wall and catching the happenings behind the scenes. Following a truncated take of "I Want You (She's So Heavy)" at Trident Studio, George Martin asks the band to turn it down because a studio neighbor is complaining about the racket. "We'll try it once more very loud," answers Lennon. "If we don't get it, we'll try it quiet." Then he adds, to the band, "Last chance to be loud!" Billy Preston makes the most of the opportunity, playing thrilling, rafter-splitting gospel organ as the Beatles go down swinging.
– Jeff Elbel
9 of 10
Category: Spins