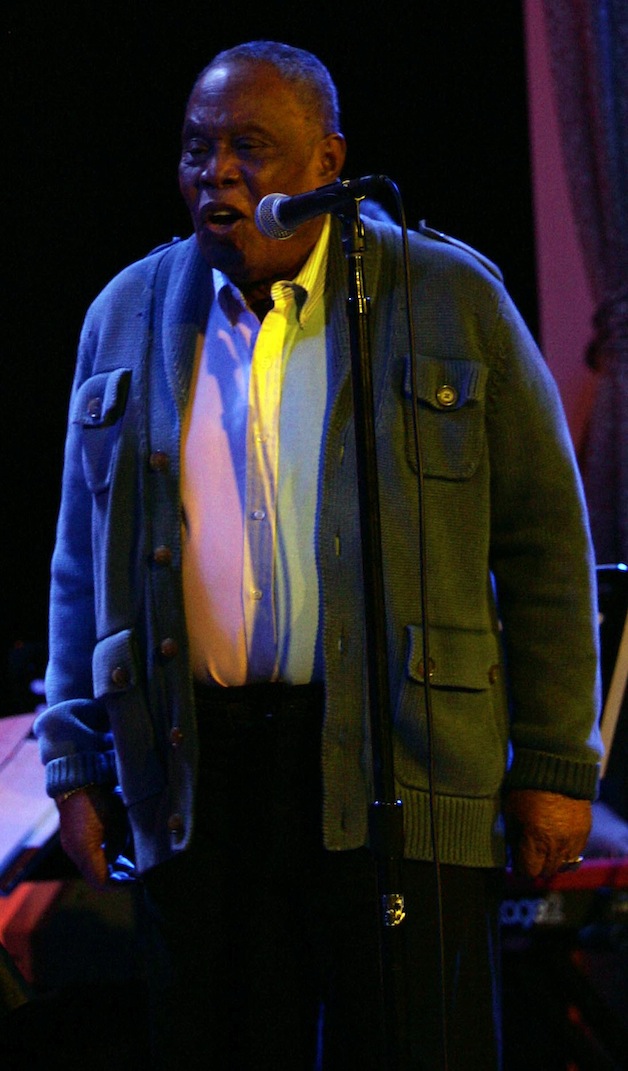 City Winery, Chicago
Friday, February 27, 2015
At 79-years-old, Sam Moore rarely hits the road, though it's always a treat when he does thanks to two decades of Sam & Dave songs, an infrequent but celebrated solo career, plus an entire vault's worth of material from Stax Records and the surrounding era that he loves to salute. Those who joined him at Chicago's up-close-and-personal City Winery (following an acclaimed appearance at the Nashville location), were treated to all of the above with his tenor in older but nonetheless durable form, further reinforced by a ten piece band and three background singers.
"The blast furnace of soul" (as he's affectionately referred to) wasted no time rolling up his sleeves and diving right into the hits, astounding with the duo's "Hold On, I'm Comin'" and Eddie Floyd's immortal "Knock On Wood" as if it was his own. Across the next 90 minutes, he regularly recalled the golden age of soul with personally popularized smashes ("When Something Is Wrong With My Baby," "I Thank You") and others he very well could have (Ray Charles' "Unchain My Heart," Otis Redding's "I Can't Turn You Loose"), always managing to make material written over a half century ago sound eternal.
Around the midpoint of the show, the Rock and Roll Hall of Famer also shared vocal duties with supporting singer extraordinaire Bekka Bramlett (the daughter of Delaney & Bonnie, solo artist and member of Fleetwood Mac for a brief time in the '90s). The pair reprised their fire and brimstone belting of Ben E. King's "Don't Play That Song (You Lied)" from Moore's 2006 multi-genre duets disc Overnight Sensational (Rhino), while she also made a fearless sub for Wynonna Judd when replicating that same project's bluesy remake of Ann Peebles' "I Can't Stand The Rain."
Predictably, Sam & Dave's signature tune was saved until almost the end, but even with Chicago's heightened adoration for The Blues Brothers, "Joliet" Jake and Elwood Blues on a "mission from God" still couldn't hold a candle to the real deal. While it would've seemed like there was no place to possibly turn after "Soul Man," a funky cover of Sly & The Family Stone's "Dance To The Music" kept the party brewing, followed by Billy Preston's "You Are So Beautiful" to poignantly punctuate the night. With such spark left in the legend, hopefully he'll make touring more of a habit and keep waving the torch for an era that deserves as much preservation as possible.
-Review and photos by Andy Argyrakis
Category: Live Reviews, Stage Buzz