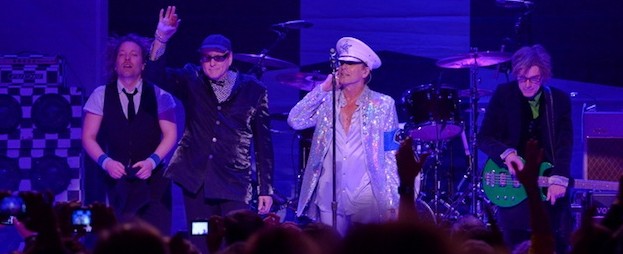 To borrow a line from the 1984 film, Repo Man, "we was into these dudes before anyone."
From their self-financed band ads placed in our pages the mid '70s, to their Carter-era chart-topping success (Heaven Tonight, All Shook Up, and…Budokan), and their late-'80s misses ("The Flame," ouch!), Cheap Trick has been on our cover a record four times (Tom Petersson even had his own aborted solo cover in 1985).
They've put out a ton of great music since their beginnings as an "indie band" from Rockford, and we've covered them most of the way. It's great to catch up again (visually) with Cheap Trick. Ed Spinelli did the honors at the Arcada Theater on February 6th.
Category: Featured, IE Photo Gallery, Stage Buzz, Weekly