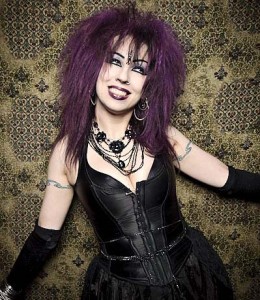 In our October 18th edition of Everyday Is Halloween, we turn to one of the longest running spooky music traditions in Chicago — year 'round.
In a twist on the Ministry song that gives our issue its name, DJ Scary Lady Sarah decided any day could be Halloween when she began her Nocturna nights 23-years ago. With Neo stubbornly holding the goth/industrial line in Lincoln Park, Sarah moved Nocturna across the street from Wrigley to Smart Bar, while her American Gothic Productions and Chicago Goth Meetups ensure that her trademark style continues to reach the darkest corners. The annual Nocturna All Hallow's Eve Ball is the 29th at Bottom Lounge.
Click the October issue's cover to read the full feature, or follow the tabs to Monthly –> Features for the previous entries.