Austin Power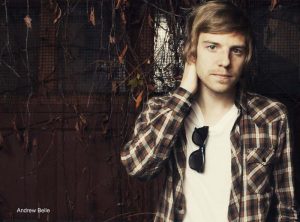 Yes, the South By Southwest Music Conference in Austin, Texas has become something entirely different. Like MTV, SXSW doesn't aspire to modesty. Miller Lite and Chevrolet are sponsors, Duran Duran and Duff McKagan will perform, and sxsw.com features an interview with "American Idol" runner-up (and holder of a major-label contract) Crystal Bowersox. There are concurrent film and comedy festivals (which we imagine trot out Titanic and Larry The Cable Guy). Live and let live, right?
Unlike MTV, SXSW retains the component that built its brand: low-profile artist showcases. And once again, young Chicago bands will head down in droves hoping to lure badgeholders shut out of Queens Of The Stone Age or The Bangles. Bottom Lounge (12th), Hideout (12th), and Lincoln Hall/Schubas (17th) are all hosting huge send-off parties, and we host full list of the hometown artists below:
A Lull, Bruce Lamont, California Wives, Candy Golde, Cast Spells, Dawn Golden & Rosy Cross, Distractions, Ezra Furman & the Harpoons, Flosstradamus, Gemini Club, Gypsyblood, Houses, Joan of Arc, Jon Langford & Skull Orchard, L.E.P. BOGUS BOYS, L'Altra, Light Pollution, Lupe Fiasco, Makeshift Prodigy, Maps & Atlases, Marco Morales, My Gold Mask, Netherfriends, Novembers Doom, Paul Cary, Secret Colours, Sissy-Eared Mollycoddles, Smoking Popes, The Atlas Moth, The Autumn Defense, The Bears of Blue River, The Hood Internet, The Kickback, The Streets On Fire, These Wonderful Evils, Veil of Maya, Waco Brothers, Young Man, and Yourself & The Air.
St. Patrick The Invader
St. Patrick's reputation in Ireland shouldn't be. Part of Irish identity is loathing British imperialism, yet here's the rich son of a high-ranking, British-based officer importing a whole religion? (And how is his name Patrick if his parents were Calphurnius and Conchessa and he trained mostly as a priest in France?) The celebrations are more farcical: his original color was blue, the first parade was in New York, and it was illegal for pubs to do business in Ireland on 3/17 until the 1970s.
Our nitpicking over, bring on the bacchnalia! Peggy Kinane's in Arlington Heights will go for broke for three days beginning the 17th, spending all their green on headliners Scythian, Sister Hazel, and .38 Special, with Ides Of March, Neverly Brothers, and 7th Heaven adding support. Uncle Fatty's in Lincoln Park looks to put a stop to Peggy's by opening at 9 a.m., and offering an open-bar package from noon until 4 a.m. on the 17th. Before you accuse them of being thoughtless and irresponsible, Mike & Joe will play at 2 p.m. before everyone's hammered. Congress, which hosted Dropkick Murhpys in late February, have The Pogues on the 3rd and then Flogging Molly on the 11th and 12th; Kevin Flynn & The Avondale Ramblers play six city and suburban venues between the 11th and 19th; and The Tossers do one at Metro on the 18th.
Grammy Jam-A-Jam
Practically since its inception, the Grammy ceremony has been derided for stressing sales over substance and being so clueless in its early years that it has spent the past decades in atonement by rewarding the voters' geriatric peers over what's current. So what happens when the critical favorite finally wins? The other side has a go. Spurned Eminem fans (supporting a top-seller shunned in the past) were incredulous that Arcade Fire took home Album Of The Year, artfully dubbing the band "Arcade Fire Who" and accusing the Recording Academy of racism (denying Eminem = dissing hip-hop = hating blacks) and being opponents of free speech (Eminem lost because of his mouth). One mid-level entertainment exec bought a full-page New York Times ad (Hey, guy! Our full pages are cheaper!) condemning the show and saying it exploits stars who aren't going to win. And there stand Arcade Fire, like Taylor Swift watching Kanye West ruin her night.
A Waxy Plug
Some people plan to purchase a record when they turn 33 1/3rd, a quaint self-acknowledgement combined with retro consumerism. If you're Wax Trax, however, you throw a party. The legendary Chicago-based record label and store will celebrate this appropriate anniversary on April 15th and 16th at Metro featuring Front 242, My Life With The Thrill Kill Kult, Luc Van Acker, Paul Barker, Chris Connelly, En Esch, Guenter Schultz, Raymond Watts, and Rights Of The Accused all to benefit Center On Halsted. The families of deceased founders Jim Nash and Dannie Flesher will be on hand to commemorate the duo, who moved from Denver to Lincoln Avenue in 1978 and lasted until the mid-'90s. Along with regular admission, Metro's offering a VIP package with limited-edition bonuses.
— Steve Forstneger