BGA Hires John Conroy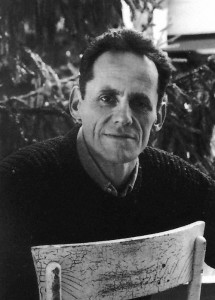 It's hard to get work as an investigative journalist in today's cash-strapped, superficial, blog-driven media environment.
But John Conroy, the former Chicago Reader investigative reporter who started writing about the Chicago police torture scandal in 1990, has landed a new gig.
Last month Conroy landed a full-time post as senior investigator at the Better Government Association – a nonprofit watchdog group that exposes waste, corruption, and inefficiency in government.
"I'm excited about it," says Conroy. "I think with so many media outlets cutting back on staff, this job's importance is far greater than it would have been 10 years ago." The group's other new hires are former Crain's Chicago business editor Bob Reed and former Sun-Times reporter Bob Herguth.
During his tenure at the Reader (which laid him off in December 2007), Conroy wrote some 100,000 words about the torture scandal, focusing on the men who said forcibly coerced confessions led to their wrongful convictions. Cited in the Illinois Supreme Court and the U.S. Court Of Appeals, Conroy's articles helped to free four men who had been death-row inmates. The city settled the suits in 2008 for $19.8 million.
Last year Conroy wrote a play about the scandal, "My Kind Of Town," in order to provoke a response from Chicagoans – who were largely indifferent to the torture cases. The work involves 13 characters and weaves together three plotlines over 27 years. It will be workshopped in November by TimeLine Theatre Company, culminating in a one-night reading for subscribers. "It's a great company and [artistic director] PJ Powers and [associate artistic director] Nick Bowling have made some terrific suggestions about the script," says Conroy. "They're a hoot to work with. Lots of writing involved, but it's all good."
Conroy is also author of 1987's Belfast Diary: War As A Way Of Life and 2001's Unspeakable Acts, Ordinary People: The Dynamics Of Torture. He's also the recipient of numerous awards, including four Peter Lisagor Awards for Exemplary Journalism. An archive of Conroy's police torture stories is at www.chicagoreader.com, or visit john-conroy.com.
NEWER-ER NUDE HIPPO NEWS: Now in its 13th year, "The Nude Hippo Show" – now called "The Newer-er Nude Hippo Show" – has a new TV outlet.
It's "Chicago Nonstop," the NBC Channel 5's 25-hour digital news, lifestyle, and entertainment channel located at the station's 5.2 digital outlet.
"Newer-er Nude Hippo" segments will appear daily – only not at a predetermined time.
"This channel is a new venture for NBC Chicago, so I'm sure things will change from time to time, but if we do our job at the 'Newer-er Nude Hippo,' you will see at least one different segment every day of the week," says show creator and producer Tony Lossano.
The new segments will also appear on the show's revamped site, Nudehippo.com, along with supporting material, including photos and additional video, which he promises will be "all posted as fast as we can get the stuff done." You can also view old shows online (where I viewed a 1998 gem featuring Steve Dahl, Warner Saunders, Mr. Skin, and Harry Teinowitz).
As reported here in August, the revamped show features magazine-style stories and an expanded cast that includes former Blackhawks Ice Crew member Ashley Lobo. Instead of just reporting the stories, Lobo – along with Amy Zanglin, Gina Ferraro, Nick Rosario, and Tim Pogo – will also be "living" them.
Despite the heavy production schedule, Lossano, a recently released morning producer at WLIT-FM (93.9), can relax a little.. "Even though I am very hands-on and oversee every aspect of 'Nude Hippo,' I am proud to say that I have a very good team who will make this all possible."
ODDS N SODS: While Milt Rosenberg's "Extension 720" has been cut back by WGN-AM (720) to two hours, four days each week, you can now catch 45-minute bonus podcasts featuring commercial-free audio that has never been aired. There are also podcasts of regular shows; visit www.wgnradio.com . . . We loved Greg Kot and Jim DeRogatis' columns about Mayor Daley not being a friend of live music in Chicago. Kot scooped his "Sound Opinions" co-host with a post on his Chicago Tribune "Turn It Up" blog, but we ate up DeRo's "short list of the ways Daley has actively hurt the music community," which included the anti-rave ordinance, the post-E2 crackdown on venues, the destruction of Maxwell Street, and tearing up Meigs Field and handing control of the Northerly Island music venue to Live Nation. Read more at blogs.vocalo.org/blog/derogatis . . . Is this what we've come to? Top-notch journalists reduced to blogs, personal websites and public access TV? Apparently. Former Chicago Public Radio talk-show host and program director Ken Davis recently launched a weekly roundtable called "Chicago Newsroom" on CAN-TV Channel 19, where it airs Thursday nights at 6:30. Or view it online, at cantv.blip.tv . . . Sports talker Mike North's Fox Sports Radio Network syndicated show is now heard on Salem Communications news/talk WIND-AM (560), where it airs Sunday nights from 9 to midnight . . . Krista Tippett's American Public Media radio show "Speaking Of Faith" recently changed its name to "Being." We prefer the former, but understand why they might want to distance themselves from the unholy ways in which the word "faith" is being bandied about these days.
— Cara Jepsen