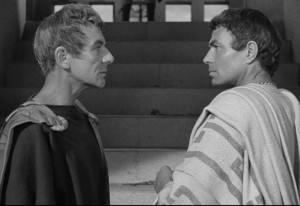 This weekend begins with the Ides Of October, very different (if unofficial) from the Ides Of March in not only is there not a classic song ("Vehicle") or Shakespearian drama ("Julius Caesar"), but October is three months from the end of the year where March is the same distance from the beginning.
"Tell me more, IE," you purr. "You're so interesting." We don't know exactly where ides comes from, but it's certainly not St. Ides, the female, 6th-century Irish nun nor the Dr. Dre-approved malt liquor. St. Ides was actually St. Ita, a fact probably known by Sufjan Stevens, our DING! DING! DING! first preview contestant of the night.
Stevens, a Jesus fan and composer of epic folk pop, makes his first Chicago concert appearance since he promised a "50 albums for 50 states" project back in '05. During the interim, he's unloaded all manner of projects except for the proper — and lustilly coveted — followup album. Then, this summer, he surprised everyone by not only announcing a new record but preceding it with an overflowing EP. We'll have a review of the album in our November issue; we don't want to spoil its ideas for the show. (Friday@Chicago Theatre.)
If you don't care for such poopery, Tony Joe White's probably more your speed. White is reminiscent of Rodney Crowell in that he interrupted his own career before turning out the best work of his life. But, as someone who identifies with swamps, there's a lot of murk to reconcile versus Crowell's shiny Nashville upbringing. White's latest album, The Shine, does anything but. While his voice has always been well-suited to Halloween, so do these Tom Waits-esque arrangements. (Friday@Schubas.)
With a higher percentage of spirits in your blood, you could probably form a coherent argument that Gordon Lightfoot's career spat out both Stevens and White, and when bullshitting music, anything goes right? While you're destined to hear "Sundown," "The Wreck Of The Edmund Fitzgerald," and other worn lite-folk hits, "If You Could Read My Mind" still towers as a pinnacle of the genre, and an essential period piece if there ever were. (Friday@Paramount Theatre in Aurora.)
Finally, part of the "Chicago360 v.5: Aliens In The City" film series at the Siskel Center downtown, Alex Mechlin's Music In The Air visits the lives of Chicago street performers. It runs from the 15th through 20th.
— Steve Forstneger
Category: Featured, Stage Buzz, Weekly