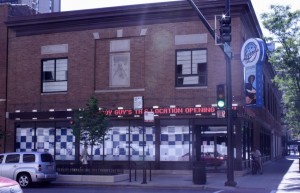 It's official: Despite what you read in our new issue today, the new Buddy Guy's location is open with about a week to spare for Blues Fest.
The new location (700 S. Wabash — just a block from the old one) gutted the space formerly occupied by Hothouse, and guess what? No poles on stage! (Well, that might change for guitarist Leszek Cichonski, if he ever comes to town.) Anyway, Shannon Curfman and Eric Davis kick off the inaugural.
Huzzah! Visit buddyguy.com for news and schedule.
— Steve Forstneger
photo courtesy Buddy Guy's.