Q&A with Montgomery Gentry's Eddie Montgomery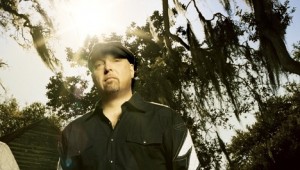 IE: What's it like playing up north? How do you approach the crowd and set?
Eddie Montgomery: Let me tell you first off, what you see with me and "T" [bandmate Troy Gentry] is what you get. A lot of people think they can fool country fans, but they can't. They might try to get by one time, but the next time they know. Of course, we don't call nobody "fans"; we call 'em "friends." We've got some of the biggest friends in the world. I can't wait to get there. We have been known to lock doors, close gates, and party all night long.
IE: How do you keep your identity grounded and real?
EM: I live every day as an everyday person. I put my pants on like everyone else. Trust me, my wife and my kids keep me very humble. They will not let me get above my raising. [Laughs].
IE: Not so much above everyone else, but keeping the music fresh.
EM: Don't fake it. Like I said, you can't fool country music fans. Ain't nobody love rock music more than I do, but they don't hang with their people the way we like to hang with people. Most of the time, me and Troy get run off. Ain't a party 'til the cops show up! Life is very short, and I'm gonna live every second of it. You always hear people go, "Man, I wish I woulda tried that." Well, you know what? I'm gonna be that dude at the end of his road goin', "Man! You know what? I might a-not a-should tried that there. Oh my gosh." If I like something, I try it two or three times.
IE: What's your take on the state of country music?
EM: You take country music, brother, and you listen to it, it's driving you right straight down the road. You've got guys who have lived it like us and Jamey Johnson, and you've kids who are livin' it, and lovin' life, and telling stories like Taylor Swift. And she's singin' about being 17 and we're singin' about what we done seen. Everybody forgets, sayin', "It's changing." It's just a style, is what it is. People want to call us outlaws — I don't know about that. We live life the way we want to, and Taylor's singin' about what she knows.
Montgomery Gentry headline the Country Throwdown tour May 22nd at First Midwest Amphitheatre in Tinley Park with Jamey Johnson, Jack Ingram, and Ryan Bingham among others. Freedom (Columbia Nashville), their eighth album, arrives in the fall. Q&A by Steve Forstneger.