McCormick Auditorium, Chicago
Sunday, February 28, 2010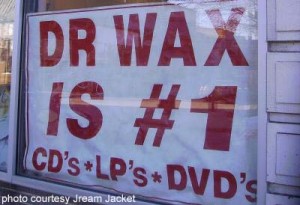 To many artists and music fans, Dr. Wax was a Chicago institution. While the local record-store chain lost two locations up North in recent years — one in Edgewater and the other in Evanston — the impact wasn't felt quite like the announcement of the closing of its last branch in Hyde Park this month.
Dr. Wax's connection with independent acts and its supporters alike is largely what built such a loyal following– it was the willingness to give lesser-known talent a chance to sell work even if they didn't have a big distributor or label behind them. And often, it was simply a place to hang out.
Many of the same artists who were connected to the store throughout the years will help pay respect to the Dr. Wax tradition in a concert dubbed "A Final Goodbye." The show brings a respectable mix of established and up-and-coming indie hip-hop/soul talent to the table, including jazz-leaning producer/MC Thaione Davis, true-school vets All Natural, and Atlanta-by-way-of-Chicago rhymer Rita J; U.K.-based vocalist Julie Dexter will also appear on stage.
Coincidently, Chicago will be saying goodbye to another South-Side great, JP Chill of WHPK-FM (88.5), who recently retired after years of spinning hip-hop and helping to pave the way for college radio locally; this concert is also a dedication to his influential contributions.
— Max Herman
Category: Stage Buzz, Weekly