Auditorium Theatre, Chicago
Thursday, November 12, 2009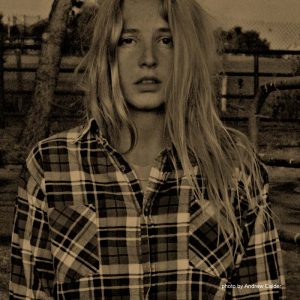 For those of you hoofing it to the Ray Lamontagne show on Thursday, might we intrude a bit to introduce the opener before you doze off during the headliner's set — and she's from Rock Island, no less.
The good news is anyone hoping to catch up on some sleep at Auditorium Theatre won't have their routine spoiled by Lissie Maurus — though fight off the Sandman you'll want to. Going by just her Christian name, Lissie's reverb-drenched call recalls Dusty Springfield, Neko Case, and Hope Sandoval as if choired and presiding over a Civil War funeral. Why You Runnin', this fall's sampler EP on Fat Possum, mimics light refracting off gossamer strung above an arboreal promenade as the leaves bed down for winter. "Oh Mississippi" invokes Big Muddy for a church-like hymn, while "Little Lovin'" boasts a slight gospel rhythm and a lonely center.
It's tempting to pile on the praise but right now there's not enough to go on. With the tempos slowed and in sepia tones, though, Lissie sounds remarkably at ease.
— Steve Forstneger
Category: Stage Buzz, Weekly