Fusion In D-Minor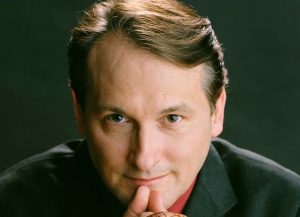 There's bit of the angel and the devil to acclaimed, Chicago native Christopher O'Riley. On one hand, there's the Van Cliburn-prize finalist, classical pianist recorder/performer, and 10-year host of NPR's highly rated show, "From The Top"; O'Riley's the championed poster child (if not savior) of classical music in the modern era. On the other, there's the "enfant terrible" O'Riley who's confounded the same musical cognoscenti via his classical chart-topping series of CDs transcribing the music of alterna/indie rockers Radiohead (twice), Elliott Smith, and Nick Drake. In short, O'Riley is like the brainy kid who's also the coolest in school: the student council leader and otherwise teachers' fave who also never misses a chance to use his same smarts to punk the social order and otherwise be the teachers' bane. But let's let him recount his early years.
"I was born in Chicago, and early years were in Rogers Park. Then we moved straight up to Evanston and I stayed there midway through high school when my mom and my stepdad moved us out to Pittsburgh. They had both been very much involved in broadcasting in Chicago. My mom was head of volunteer services – the auction – at WTTW, and my stepfather was a producer there. He did the return of 'Kukla, Fran And Ollie' for PBS and WTTW at that point, among other things. They kind of wanted to start fresh and so we moved to Pittsburgh.
"But I've still got tons of family [in Chicago] – all my family on my father's side are still all out there. And my middle brother, who got his engineering degree, put himself through school driving a cab in Chicago. He probably, of all my siblings, knows Chicago better than any of us. He found all the best and cheapest places to eat all over town. So I sort of envy him that because I didn't really get to know the city too much as I was living in the suburbs. But as suburbs go, I don't think you can get any better than Evanston."
Thus was O'Riley's eventual association with public broadcasting seeded at an early age, to be further cultivated in Pittsburgh where his mother would continue doing audience development work for the local PBS affiliate and his father recruited to establish the city's classical radio station. And while his musical training would be likewise fostered by the move, the musical roots would be locally sown.
"It was actually an ultimatum," he recalls. "My mother taught me how to read when I was 4-years old and so the nuns at Saint Athanasius School in Evanston decided I was going to be bored and get into trouble. So, French lessons or piano lessons at 15 bucks a week – it was a take-it-or-leave-it situation. So she chose piano. She had the impression that I had perfect pitch, which I didn't! It was just that I could read the record jacket. It said 'Tchaikovsky Piano Concerto in B-flat Minor.' So it was a good choice."
Fast forward through elementary and middle school, and while Riley's classical-piano skills continue apace, he's finding that such doesn't necessarily translate into popularity – especially with the opposite sex. The door was opened for rock 'n' roll.
— David C. Eldredge
To find out how far the door was opened, grab the October issue of Illinois Entertainer, available for free throughout Chicagoland.