Reggie's, Chicago
Tuesday, July 7, 2009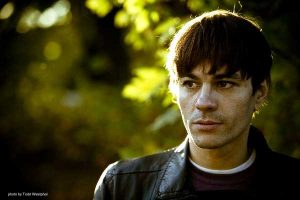 Cage has never really been the typical MC, but within the past four years, the New Yorker has moved further into his own alternative sonic existence.
 
On his latest solo LP, Depart From Me (Definitive Jux), Cage sometimes sounds more like a punk rocker than rapper on gritty, guitar-heavy tracks like "Dr. Strong." Regardless of how hip-hop he sounds though, his talent here is undeniable. Cage recalls experiences of addiction and staying in a psychiatric ward in a vivid cinematic style -– one that makes it hard to believe the shit he has gone through. This type of realism in the form of music has even made Transformers star Shia LaBeouf a fan (and potential director of a Cage biopic).
 
Amid all the expulsion of past problems on this album, Cage also proves he can be one of today's better observational MCs when he chooses, spitting lines like, "It's un-American not to be gluttonous/you have a big chain to accentuate the ugliness" (from "Nothing Left To Say"). While Cage looks at the not-so-attractive sides of his life and the world around him, he does so with the intent to change. And that dedication carries onto the MC's stage show, which is one of the more electric sets among the indie hip-hop crowd.
Yak Ballz open.
– Max Herman
Category: Stage Buzz, Weekly