God Bless The Queen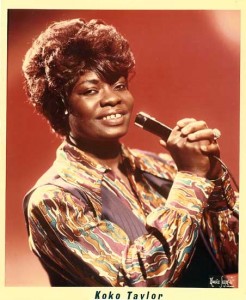 The blues world has lost its Queen. Koko Taylor, whose raw-edged, impassioned vocals won the hearts of fans worldwide for five decades, passed away at 80 on June 3rd of complications from gastrointestinal surgery.
Koko (so nicknamed because of her love for chocolate) was raised on a sharecropper's farm just outside of Memphis. Music was her saving grace from an early age. Along with her siblings, she would sing and play the gospel and blues songs that she heard on the radio stations out of Memphis, listening intently to Bessie Smith and Memphis Minnie, but close attention to the men as well.
Taylor moved to Chicago in her early 20s with future husband Robert "Pops" Taylor in order to find work. Music was still her focus and her saving grace. She and Pops visited nightclubs on the South and West Sides where they heard Muddy Waters, Howlin' Wolf, Little Walter, Elmore James, and Willie Dixon. Encouraged by Pops to sit in, Koko was noticed by Dixon, who took her to Chess Records, which effectively launched her career.
Despite her enormous success, Taylor was a sweet and grounded person. I had the pleasure of interviewing her in the early 80s, and when asked about her influences her reply spoke volumes about the intensity of her music: A shy, soft-spoken woman, Taylor cited Waters and Wolf, then paused, and with a shy smile said, "Elmore James." It was a heartfelt moment that I will never forget. Rest in peace.
— Beverly Zeldin-Palmer
WAIT A MINUTE, MR. BOSSMAN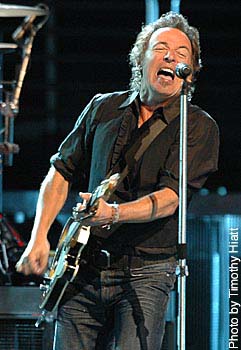 Those images of Stone Gossard and Jeff Ament testifying before Congress seem so quaint now. If you really want to take on Ticketmaster, you need someone behind you ready to throw out the rules for a vicious cockfight.
Months ago, Bruce Springsteen, Inc., skewered the ticketing giant for redirecting New Jersey Boss fans to its Ticketsnow reseller, which is more-or-less its legalized scalping arm for sold-out shows. The trouble is, the shows hadn't sold out and purchasers were essentially being hoodwinked. This lead to a public apology . . . but maybe they had their fingers crossed. In June, TM's chairman ridiculed the E Street camp in the New York Post for reserving nearly 1,000 of the best seats for the show in question. Springsteen manager John Landau immediately fired back, calling the counterattack "blowing smoke" to distract from Ticketmaster's acknowledged error. He explains the large ticket reservation as standard (as it is for most artists) when the artist plays near his homebase, and that there are six other shows where no such ticket buy occurred, not to mention the relatively low cost ($100) of top Springsteen tickets. He then fired a parting shot: "Unlike some Ticketmaster-managed artists, no tickets are held for high-dollar resale on Ticketsnow, or through any other means." Me-yow!
WHAT, US CURSED?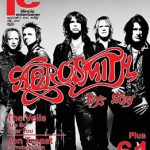 Like Lou Piniella and Dusty Baker before us, we scoff at the idea of curses. You make your own luck maybe, but the only credible link between evil and goats is that dreadful scene in the film version of Dragnet, starring Dan Aykroyd and the Tom Hanks we all miss. The Entertainer has been accused before of unleashing the spirits on our cover subjects, what with The Redwalls (dropped), Kevin Lee & The Lonesome City Kings (dropped before the issue came out), Caviar (disbanded), At The Drive-In (broke up at their peak), Mest (Bueller?), My Morning Jacket (bad stage dive), Billy Corgan (forgot about that solo career, did you?), Touch And Go Records (suspended operations), and Marianne Faithfull (oh, wait, that cursed us).
You think it's our fault that just days after I interviewed him for our June cover story that Brad Whitford would drop off of Aerosmith's summer tour? They say it's only for the time being, but the guitarist certainly missed the June 13th gig at Alpine Valley while recovering from an undisclosed surgery and August 28th (when the band return to Tinley Park) is plenty of time to recuperate — just ask Mark Prior.
Just don't blame us.
RIOT LETTER DAYS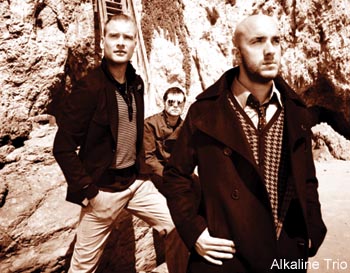 Now that summer's finally here, we can discard boneheaded "You call this global warming?" asides (until it's 60 again) and anticipate "What recession?" from your "Hot enough for ya?" friends. In that spirit, Riot Fest, the fall's annual punk extravaganza, announces not only will it remain a five-day festival in October (7th through 11th), but will also expand into Riot Fest West over three November days in Los Angeles. Back to Chicago, five days doesn't have to carry an un-punk price. One dollar short of 100 will grant you access to all 14 showcases and the chance to get into four secret ones! We suppose you want to hear some of the lineup first. Fine: Screeching Weasel, NOFX, Alkaline Trio, Murder City Devils (reunited!), Dead Milkmen, and Cock Sparrer!
—Steve Forstneger