Ian McLagan & The Bump Band
FitzGerald's, Berwyn
Saturday, March 7, 2009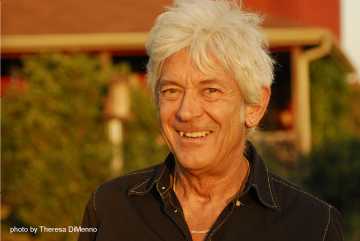 Life dealt Ian McLagan a pretty stout hand. As keyboardist for the Small Faces and Faces, he got to contribute some, imbibe a lot, and generally let Steve Marriott, Ronnie Lane, and Rod Stewart deal with the press. He even got to parlay his winnings into a lucrative session career with The Rolling Stones, Bob Dylan, Bruce Springsteen, and join Billy Bragg's band, of which he's still a member. But eventually someone comes around to collect.
Three years after dropping Spiritual Boy: An Appreciation Of Ronnie Lane (Maniac), a tribute to the late frontman, McLagan is back with Never Say Never (00:02:59), which is directed toward another fallen compatriot: his wife. Far from the maudlin mumbling of a slobbering has-been, McLagan manages upright, Faces-style sentimentality (the title track), some randy appreciation (the Kinks-esque knockout "Little Black Dress"), and ultimately a lonely farewell ("When The Crying Is Over"). McLagan, who has resided in Austin for most of the past decade, is foreign to Stewart's tacky showmanship and instead wraps the album in an analog, classic rock warmth that makes his bands' '70s output still welcoming today. It doesn't hurt that his singing voice has a timbre akin to Paul McCartney's, though Macca could never make a statement this big in a package so small.
The Finnish Charts open.
— Steve Forstneger
Click here to listen to "Little Black Dress."
Category: Stage Buzz, Weekly