Beyoncé
I Am . . . Sasha Fierce
(Columbia)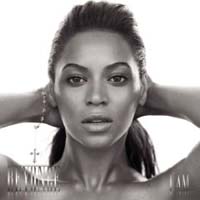 The success Beyoncé's fans have handed her is disproportionate to what the former Destiny's Child has given back. Currently she's brandishing a singular talent to slice a project directly down the middle — and still render it uneven.
I Am . . . Sasha Fierce is meant to depict the supposed halves of her personality (the real her and the Sasha Fierce stage persona), though the real dichotomy has been on full display since she was a teen idol. As with most of her albums, I Am . . . Sasha Fierce promotes independent womanhood to the nth degree. The conflict arises with her image, however, the ultra-hot pop goddess with straight hair, blond highlights, and a thin patch of Lycra separating her grinding girl-parts from full view. The video for "Single Ladies (Put A Ring On It)" is Exhibit A. (The song is only offensive for its repetition of every lame wedding DJ's call, "All the single ladies . . .")
It's a lot more provocative than Columbia's presentation of the Beyoncé/Fierce split. Disc One tallies six midtempo ballads, eschewing typical R&B bluster for dull, acoustic-guitar sprinkled anaesthesia. Beyoncé gives the same, straightforward reading to each one and sings with an "American Idol"-esque conviction that she believes Whitney Houston believes the children are our future.
Disc Two, Sasha's side, runs over I Am solely because that's what happens to things camped in the middle of the road. "Single Ladies" steps confidently, but via the detached professionalism of someone behind glass. "Radio" clumsily tests out the big-tent Euro tones of Britney's Blackout, "Diva" is stock girl-power Knowles, and "Video Phone" desperately needs Rihanna's enthusiasm. Credit her for recognizing the need to move forward, but by fabricating her true duality Beyoncé fails her legions once again.
2
— Steve Forstneger