Bryan Adams
Sears Centre, Hoffman Estates
Tuesday, August 5, 2008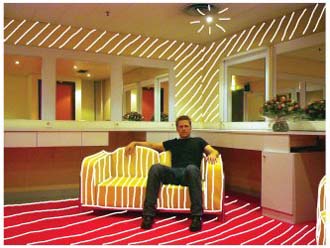 The joke at the IE office focuses on the fantasy that if only Sting made an appearance at the Rod Stewart/Bryan Adams double-bill next week, the ad hoc trio could perform "All For Love" from the 1993 Kiefer Sutherland film, The Three Musketeers.
After a hearty laugh, the realization sinks in that the reunion of these three dishwater blondes would essentially kick ass, if one could get over the kitsch involved. Well, two out of three ain't bad, as Meatloaf says.
Before Stewart runs through his classic hits (thankfully shelving the American standards for the time being), movie soundtrack extraordinaire Bryan Adams will present his lengthy resume to the nostalgia-thirsty audience – or so we hope. Adams might try to squeeze in plenty of new material from his latest, Wal-Mart-only release, 11 (Badman) to the chagrin of anyone in possession of the disc.
Canada's favorite son recorded the eleven tracks over a two-year period in the various hotel rooms and back stage areas he encountered while on tour. Maybe the singer-turned-photographer should dedicate more time to partying in the back of the tour bus instead of retreating to the confines of a bland hotel room to work. Come to think of it, the album resembles the impersonal, cookie-cutter feel of hotel chains across the country.
Adams' raspy voice still screams jean-jacket-wearing rocker, but the words coming out of his mouth fail to ignite any passion. "Tonight We Have The Stars" definitely won't earn a spot on a romantic mix CD the way "(Everything I Do) I Do It For You" did on all those tapes exchanged between pining lovers in the last decade.
— Janine Schaults
Category: Stage Buzz, Weekly