Holiday Gift Guide
Get your gift on with these megasets:
An 11-minute remix of "Let Me Ride?" Merry Christmas indeed! The Death Row Records empire crumbled long, long ago, but that hasn't stopped Suge Knight from digging up every half-ass remix, freestyle, and D-side in the vaults to make a few bucks. Snoop Dogg, Dr. Dre, and Tupac are all on The Death Row Singles Collection, but only to remind us how good hip-hop (and Snoop) used to be. Snoop absolutely kills on "187um (Deep Cover Remix)."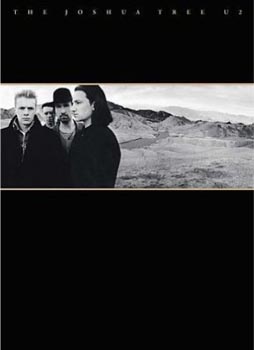 The prospect of a generation growing up without knowing Frank Sinatra is reason enough for the umpteenth repackaging of his work, in this case Columbia/RCA/ Legacy's four-disc A Voice In Time (1939-1952). Sinatra, whose legend was later cemented by his penchant for nailing difficult film roles, is actually most interesting on the first CD, "The Big Band Years." Struggling to outshine Tommy Dorsey's orchestra, you literally hear his personality take shape . . . Dubbed the "Ratt Pack," Rhino unleashes a double-dose of hair-metal glory with Tell The World: The Very Best Of Ratt CD and Videos From The Cellar: The Atlantic Years DVD. Despite scoring one of the genre's staples with "Round And Round," Ratt never quite led the pack and the whole of this collection shows a band chasing trends and tail (though neither set has "Givin' Yourself Away"! WTF?), while looking for help from Mötley Crüe, who cameo in some of the vids.
It has been 12 f'n years since Foo Fighters released their debut record? Are you serious? Doesn't seem like it, but it's true. More important than their debut, though, is the 10th anniversary of The Colour And The Shape, the album that broke the band and produced the mega hits "My Hero," "Monkey Wrench," and "Everlong." To commemorate, Legacy and RCA have rolled out a remastered version with new liner notes and six bonus tracks, including Killing Joke and Gary Numan covers . . . Geffen's 10-year anniversary/deluxe edition of The Crystal Method's Vegas comes at an odd time where electronic music has been so subsumed by hip-hop and rock the genre is virtually impotent in the U.S. You can blame Vegas for that. First and foremost a rock album, The Meth's infiltration of hockey arenas and video games assured more nuanced albums would never get the time of day. (Rolling Stone famously quipped "Buy American" in its review.) Whatever the case, we're not sure if all the fancy extras are necessary: The original 10 tracks are a gut-punch steroid injection that still gets busy, child . . . Far less heavy-handed, The Traveling Wilburys were one of rock's most jaw-dropping supergroups, though completely unassuming in being so. Their two, long-out-of-print LPs (Volume 1 and 3) have been less non-chalantly repackaged by Rhino. One edition only adds a DVD and four bonus cuts to the two albums, but a "Deluxe" adds a 40-page book and certificate of authenticity, the vinyl pack delivers posters and postcards, and a digital turn has an interactive e-book.
Nuggets is a compilation we frequently cite here in the IE, and now it's its own cottage industry. Love Is The Song We Sing: San Francisco Nuggets 1965-1970 is Rhino's way of taking the Haight-Ashbury microcosm and blowing it up to four discs of psychedelic onslaught. While Jefferson Airplane, Grateful Dead, Santana, Moby Grape, and others get their due, the treasure is in the wealth of never-weres who populate this $65 set. The book the discs come in is almost worth the tag alone, flush with vintage pics of nearly all the bands in their Bill Graham-poster glory. Supply your own blotter paper . . . If you spent the '80s and '90s paying out the ass for a Melody Maker subscription and dutifully hunting down all the hot U.K. singles you read about, please skip ahead. For news of Rhino's The Brit Box: U.K. Indie, Shoegaze And Brit-Pop Gems Of The Last Millennium might slacken your jaw a bit. At press time we hadn't received the finished, phonebooth-styled box, yet we couldn't be bothered less because we're more interested in how barely 10 of these 78 tracks had more than minimal commercial impact in the U.S. Liners by Alan McGee, Q&A with Stephen Street and Alan Moulder, The Smiths, Cure, Echo, New Order, natch. But blimey: The Family Cat! Mega City Four! Sleeper! Catatonia!
You're outta luck on anything between, but Collector's Choice is giving (selling, really) Drifters fans reissues of the group's first and last Atlantic records. Rock & Roll, titled Clyde McPhatter & The Drifters when originally released in 1958, was the first full-length cut by The Drifters — initially put together as more of a star vehicle for McPhatter than as a true "group" — and features the hits "What 'Cha Gonna Do" and "Money Honey." McPhatter exited in 1966, but The Drifters continued and released their final Atlantic effort, I'll Take You Where The Music's Playing, in 1966 . . . R&B fans will likely also be interested in Collector's Choice's release of Chris Kenner's Land Of 1000 Dances. Though the song gained most of its popularity because of those who covered it (most notably Wilson Pickett), this album was the original appearance of the Kenner-penned "I Like It Like That." Interesting fact: Kenner later swapped 50 percent of the song's royalties to Fats Domino to convince him to cover the tune . . . Jeez, if it weren't for Collector's Choice, IE might not have a Gift Guide this year! The label have also put out Badfinger's first two Warner Bros. records, Badfinger and Wish You Were Here, both unavailable on CD prior to Collector's Choice securing the rights. In fact, Wish You Were Here was pulled from store shelves by Warner Bros. themselves just weeks after its 1974 release (due to legal/financial mumbo jumbo). Ironically, today fans and critics point to it as one of the band's best records. Badfinger, also released in '74, was the group's first album after leaving The Beatles' Apple label, where Badfinger had most of their commercial success . . . Not that "Age Of Aquarius" would ever be forgotten, but how huge was the closing sequence of The 40-Year-Old Virgin for The 5th Dimension? Apparently the movie rekindled somebody's interest, because Collector's Choice went gung-ho with a 5th Dimension reissue campaign, popping out 10 of the group's albums, starting with their 1967 debut, Up Up & Away. With the exception of Live! and Soul & Inspiration (previously unavailable on CD), which both get their own discs, albums are packaged two-to-CD and most include bonus tracks.
Trying to out-do all the other Bob Dylan compilations by naming this just plain Dylan, are we to assume Columbia/Legacy's three-disc set is the final word? More like it's a good time for product with I'm Not There ready for movie theaters. A bit too much for beginners and boasting nothing a fan wouldn't already have, how much is some pretty red packaging and a sunshining Bill Flanagan essay worth to ya? . . . And now the Death Star is fully operational! Rhino/Sire/Reprise have completed the Depeche Mode reissue campaign, signing off with Exciter and Ultra, from '01 and '97 respectively. The same maddening premise is in effect: remastered album on Disc One; bonus cuts exclusively on Disc Two, which is a DVD! Bah-humbug!
Better Motörhead Than Dead — Live At Hammersmith (SPV) might be the most recent among roughly 8 trillion live Motörhead albums, but for what it's worth this is more than just fulfilling a contract. This two-disc set was recorded June 16th, 2005 to celebrate Motörhead's 30th anniversary, and for more nostalgic effect, Hammersmith was also where the band recorded their 1981 live classic, No Sleep 'Til Hammersmith . . . If you need more squeal and less gruff to your metal, EMI has you covered with Sign Of The Times: The Best Of Queensrÿche. The compilation comes two different ways: The first is a single-disc jewel-case version with 17 career-spanning Queensrÿche singles and album tracks. Those more dedicated can shell out some extra bucks for the two-CD collector's edition Digipak with 15 extra rare and previously unreleased tracks. Both include a booklet with track notes from frontman Geoff Tate . . . It's a bit of a slap The Stax/Volt Revue Live In Norway 1967 DVD had to be filmed in Scandinavia and not, you know, Memphis, on the other hand you can turn your jingoism around and ask Norway what's taking them so long to react? Electric performances from Otis Redding, Sam & Dave, and Eddie Floyd are anchored by the always-dependable Booker T & The MGs. Combining this with Dreams To Remember: The Legacy Of Otis Redding makes you wonder how one could so consistently reproduce scalding versions of "Satisfaction," making it unfathomably easy to forget all the other talent Stax/Volt had besides Redding.
How U2's The Joshua Tree can grow to inhabit adult-contemporary radio and remain a viable rock masterpiece is one of its many, irritating charms. Reissued here for its 20th anniversary (holy I'm old!), Universal has "properly remastered" and unveiled four shopping varietals: a single CD with new liners; double, 180-gram vinyl; "deluxe edition" with B-sides and rarities; and a box set with the rarities and a DVD featuring The Joshua Tree Tour. Watch as Bono saves Christmas!
— Trevor Fisher & Steve Forstneger