Brassneck
Brassneck's Latest Posts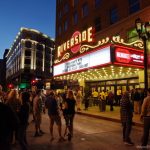 Widespread Panic The Riverside Theater Milwaukee, WI Widespread Panic didn't make it to the Windy City this year, so Ed Spinelli packed up the Plymouth Voyager min-van and went to one of the bands favorite hot spots – Milwaukee! Panic have been hosting their Fall, 3-day weekends in the Cream City for a decade. The […]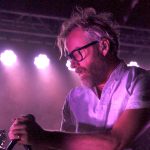 The National's already busy schedule just became a bit more crowded. The Cincinnati quintet has already sold out two shows at Chicago's Civic Opera House taking place later this month. But when a very popular former President (last name Obama) calls, well, what's a left-leaning indie rock band to do but answer the call. […]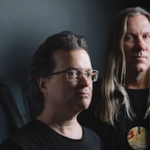 Folk-punk progenitors Violent Femmes, the Milwaukee-based band defined the genre with their biggest hit, "Blister in the Sun," from the 1983 self-titled debut album. Enduring a couple of hiatuses throughout their 36-plus year career, the band — original members vocalist/guitarist Gordon Gano and bassist/vocalist/xylophonist Brian Ritchie, along with newly-appointed drummer John Sparrow — have […]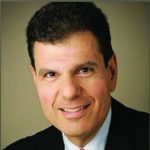 Tom Shaer's career in Chicago media includes stints as the morning man (and first voice ever) on the Score, ESPN AM 1000, morning sports anchor on WBBM News radio, and TV sports anchor at Channel 5, among other positions, but the Massachusetts native got his start in the business in Boston, and he did it […]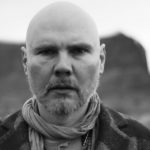 When the Jedi Master speaks, the humble light saber student must sit quietly at his feet and listen. And Smashing Pumpkins anchor Billy Corgan – who has recently re-dubbed himself with the more mature moniker of William Patrick Corgan, under which he just released the skeletal, Rick Rubin-produced solo set Oglilala, one of his best […]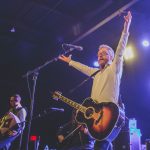 Flogging Molly, the Detroit based seven-piece, played an electric two-hour set at the Limelight Eventplex in Peoria, Saturday. It was the band's first visit to Whiskeytown in support of their latest studio album, Life Is Good. Their mix of traditional Irish music and punk rock hit the mark with a crowd spanning three generations. […]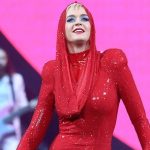 Katy Perry United Center, Chicago Tuesday, October 24, 2017 It was a "Teenage Dream" come true when Katy Perry brought "Witness: The Tour" to the United Center for the opening of a two-night stand. While IE only had a window of "Roulette," "Dark Horse" and "Chained To The Rhythm" to snap away like cray cray, […]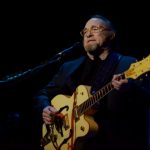 After 50 years of friendship and two dynamic musical journeys, Ed Spinelli caught these two singer/songwriter legends together at the Arcada in St. Charles.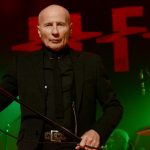 35 years after their legendary 1982 U.S. Tour (stopping in Chicago at the International Amphitheater) – UFO and Saxon showed they still have plenty of rock left in the tank at the Star Plaza. Jared James Nichols opened the show. Ed Spinelli caught the action like it was Nineteen Eighty-Two!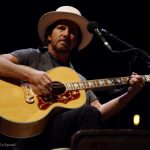 Ed Spinelli captured two days of booze and music in the hot sun at ground zero in historic Louisville, KY – featuring some of the best in artists in blues, alternative and country rock including Dave Cavalier, Fantastic Negrito, Shawn James & The Shapeshifters, Chris Robinson Brotherhood, ZZ Ward, Buddy Guy, Kenny Wayne Shepherd, Band […]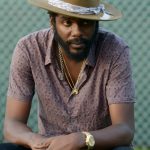 On Day 2 in Louisville, the heat didn't back down and neither did the music – featuring more of the best in blues, alternative and country rock including Caitlyn Smith, Kiefer Sutherland, Jonny Lang, Nikki Lane, Trombone Shorty, G Love and Special Sauce, Gary Clark Jr., Paul Rodgers, Joe Bonamassa and Stevie Nicks.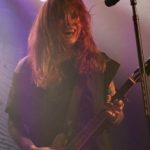 The mesmerizing Laura Jane Grace brought her thoroughly pummeling quartet Against Me! to  Concord Music Hall as part of the Shape Shift With Me tour. Curt Baran captured their set along with Los Angeles' Bleached, who treated the crowd to an energetic set of Ramones-meet-'60s-Girl-Group tunes.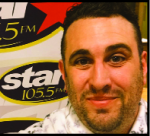 Joe Cicero Star 105.5 (McHenry-based) morning show host Joe Cicero grew up in the Chicago area during one of local radio's strongest eras–the early to mid-90s. "I grew up in Addison," he explains, "and I dropped out of high school when I was 17 and drove a delivery van. That gave me a lot […]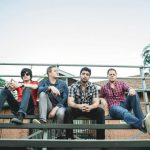 It's been 20 years since Lucky Boys Confusion first got together in a basement to write songs, playing their first party in the suburbs where they grew up. What happened between then and now is a story about triumph and tragedy, the roads between paved with the love of each other and the love of […]