Brassneck
Brassneck's Latest Posts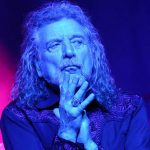 Riviera Theatre, Chicago Tuesday, February 20, 2018 Leave it to Robert Plant, arguably rock n' roll's most famous and ferocious front man of all time, to keep his eyes focused primarily on recent interests rather than recycling his glories of yesteryear. The man who turned down more cash than could ever be counted to reunite […]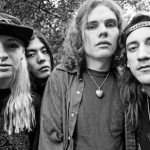 Longtime fans of The Smashing Pumpkins hopes of a full reunion were dashed last month when ex-bassist D'Arcy Wretzky revealed to website BlastEcho.com that she was not invited to participate in the band's reunion tour with co-founders Billy Corgan, James Iha and Jimmy Chamberlin which will allegedly take place this summer. Speaking exclusively to BlastEcho […]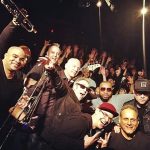 Highwood's 210 Live sits on the former Minstrel's Alley concert space that featured groundbreaking bands including Cheap Trick, Styx and the Ramones in their early years, so they already have a historic vibe in their bones. The venue has already built a good reputation with a variety of acts featuring top-tier jazz, blues, and rock […]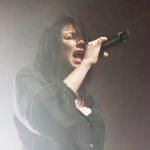 The former Kristine Meredith Flaherty is now better known by the moniker K.Flay. Considering she used to reside in Wilmette, Illinois, well, that's close enough to call her a hometown girl. Recently nominated for two Grammy awards, she's currently enjoying her newfound attention on the road supporting Every Where Is Some Where, the recording that […]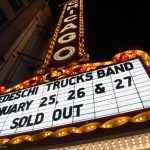 TTB continued an annual winter tradition at Chicago Theatre in 2018 with their three-night residency, naturally all sold-out. IE's Ed Spinelli captured Derek and Susan on night three for another round of exceptional night of blues rock and dynamic and passionate musicianship from the Grammy winners.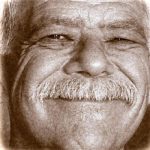 When I called Chicago radio legend Fred Winston (WLS, WMAQ, WFYR, WCFL, WPNT, WJMK, WLUP, and just about every other station on the dial), the gentleman farmer now living in Southwest Michigan, was in the middle of a project. "You caught me repairing a doorknob. Thank God for the internet. There are scores of YouTube […]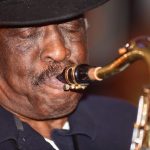 A huge, gaping hole has been left in the foundation of the Chicago blues scene with the passing of Eddie Shaw, who died on January 29 at age 80. Beloved by all for his warmth and charisma, Eddie was also a walking encyclopedia of blues history. Born in Mississippi, he learned to play blues by […]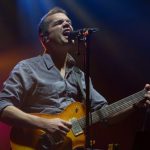 650 lucky Umphrey's McGee fans were treated to an intimate performance at the Park West in Chicago Sunday, featuring a dynamic performance of music from their new album It's Not Us and some old favorites. Fans were treated to a free CD of the new album, some unique band swag, a post show meet-and-greet, plus […]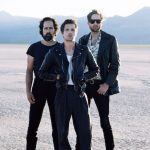 The Killers United Center, Chicago Tuesday, January 16, 2018 Just six months after headlining Lollapalooza, The Killers swung back through Chicago in support of Wonderful Wonderful, its fifth studio album and first in five years. The group may have stuck to a somewhat similar set list outside of extra emphasis on the current collection, but […]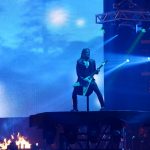 TSO brought their annual holiday extravaganza to a sold-out Rosemont arena on Dec 28th. Ed Spinelli caught the holiday spirit and their amazing lightshow showcasing the symphonic rockers in all their glory.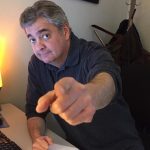 If you've listened to rock and roll radio for the last three decades, you've undoubtedly run across the work of Steve Seaver. He's been rocking Chicago since 1991 at stations like The Blaze, The Loop, and currently The Drive (97.1 FM). He's one of those rare personalities who can be identified by one name, […]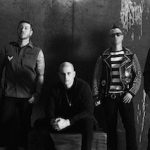 Avenged Sevenfold frontman M. Shadows easily remembers exactly where he was and what he was doing when he received the remarkable news a few weeks ago. And it was the last bulletin on Earth he was expecting. "I was laying in bed, and I was checking my morning e-mails when I saw a 'Congratulations' […]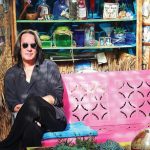 As one of the most prolific and forward-thinking artists/producers of the last 50 years, it's no surprise that Todd Rundgren would rather keep exploring than nestle into a comfort zone. In fact, that fierce commitment to his current artistic muse over commercialism and a regularly shifting set list is exactly what keeps the faithful coming […]