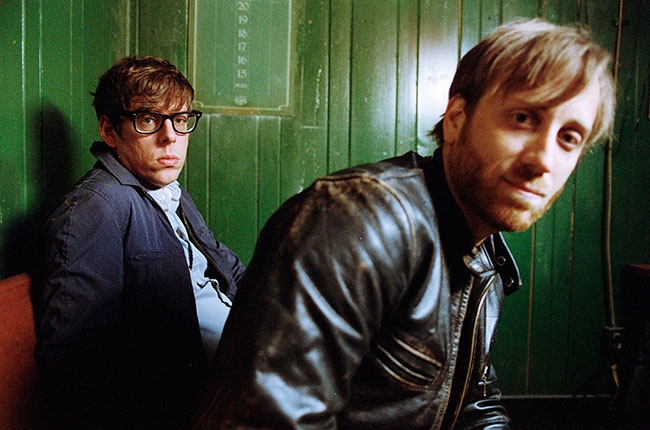 The Black Keys
Turn Blue
(Nonesuch)
With each successive release, Akron Ohio's The Black Keys continue to move further away from their early brand of dirty, blues-infused rock. Turn Blue, the band's eighth studio recording, finds the duo pushing fastidiously away from their past.
Nowhere is this more apparent than on "Weight Of Love," the record's lead off track. Dan Auerbach's guitar playing is a slow burn build that never feels any pressure to hurry. At nearly seven minutes, the song is an exercise in restraint until the tension reaches its zenith in the form of a mind melting, psychedelic solo that's as soulful as it is lysergic in its vibe.
The expansive new sound can certainly, in part, be attributed to their producer Danger Mouse (who has assisted them on every record since 2008's Attack & Release). His knob twisting and playing on the first single "Fever" gives the song immediate, radio-ready accessibility. The hook is infectious, the groove facelift tight and it all surfs along an uncomplicated synth riff ripped straight from (? & The Mysterians) "96 Tears."
The duo briefly return to the blueprint that got them this far. "It's Up To You Now" is fueled by Auerbach's scuzzy guitar heroics and Patrick Carney's Godzilla-like drumming. But as quickly as it arrives, it's gone.
The album wraps with "Gotta Get Away," a song that sounds as if it were plucked straight from a 1970's AM radio playlist. And when Auerbach sings "I went from San Berdoo/To Kalamazoo/Just to get away from you," their journey from low – key blues duo to stadium filling arena rockers feels obvious, and hard earned.
– Curt Baran
Appearing
9/27 at The United Center, Chicago