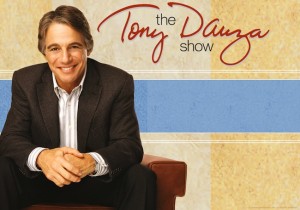 Few people these days can boast of a unique kink — that moment when only you know the joke, and can savor it by repeating the words to clueless friends and colleagues. That's what we get from Stew & The Negro Problem, the Warm, Safe & Sound benefit, Crystal Stilts, and The Knux.
History would like us to forget it, but Tony Danza was America's Dad beginning the mid-'80s. As a star of the gender-bending sitcom "Who's The Boss?" he injected Barbie's-playhouse sweetness into a Brooklyn façade. It took Danza years to dig out of the role — perhaps prolonged by starring in She's Out Of Control (hello, Matthew Perry!), which basically subbed Amy Dolenz for Alyssa Milano on its way to giving Danza "Mama mia!" moments. During a particularly poignant sequence, a parade of bell-ringing Dolenz suitors are rebuffed by a slammed front door, each with a personality matched to their appearance. The best of these is Stew, an overweight fratboy — roughly equivalent to Francis in Pee Wee parlance — who frumps, "Hi. My name's Stew." Bam! Door closed.
And Bam! Stage Buzz!
You see, Stew had a Danza problem. Unfortunately, his three-second cameo went unresolved. Stew & The Negro Problem pick up the pieces for shmoes denied access everywhere, and have done so for 15 years. During the past few, Stew & Co. have ascended from anonymous genre-flipping Los Angelinos to Spike Lee-friendly SERIOUS MUSICIANS. Stew wrote the semi-autobiographical stage musical Passing Strange, which Lee adapted for TV.) Thankfully, Making It, due at the end of January via Tight Natural, doesn't have to worry about a drop in quality now that the Stews have won. Though the band's story has even more distracting plot points — he's on the faculty at the University Of Wisconsin in Madison, base of the socialist plot against Governor Scott Walker — the big tale behind the album is Heidi Rodewald's maturation as a vocalist and bandmate. No longer confined to the background and then paraded like a sideshow when uncaged, she lends an emotional heft to Stew's creative but sometimes distracting political ends. (Thursday@Space in Evanston.)
The Steepwater Band, Blane Fonda, The Bright White, The Kickback, and Hawley Shoffner headline the Warm, Safe & Sound, which encourages attendees to bring a donatable coat, sweater, or other winterwear. Everything will be collected by will be collected by Cornerstone Community Outreach, who will then distribute items to local homeless. Otherwise, tickets are only a fiver. (Thursday@Lincoln Hall.)
There's a ton of static in the air — not just because it's cold and dry — with worldwide debt crises looming (and China on the brink?), the holiday blues (or Crippling Depression, as Ed Helms called them), and Crystal Stilts in town. The New Yorkers have a Radiant Door EP to promote and, while it trims some of the fuzz off the In Love With Oblivion full-length, which itself seemed a dapper-dan makeover from their shadowy debut. Everything's relative, however, and the shimmering, lo-fi memory of Jesus & Mary Chain persists . . . but maybe not for long. (Friday@Empty Bottle with Soft Speaker and Hollows.)
An article in the Guardian posited that the reason French acts like Phoenix, Justice, and Daft Punk so seamlessly and fearlessly mesh with soft '70s and '80s pop because they weren't burdened by Anglo/American standards of cool. The Knux — a black hip-hop duo based in L.A. — are breaching many divides on this fall's Eraser (Interscope). Equal parts N.E.R.D., LMFAO, and Toto, it's difficult not to interpret the album as a joke. (On the cover, Krispy and Joey Lindsey pose like a pair of skinny-jeansed Lenny Kravitzes.) The injection of glossy, faux-rock guitars on opener "The Road" repel advances from jittery beats and electro laserbeams to last through the end, though vocally — aside from girlie backup vocals — they still spit on the seamy side of Spank Rock. It's a brave, hedonistic endeavor that doesn't always succeed, but something tells you they're not about to apologize for party rockin'. (Saturday@Reggies with Jordy Towers, Vanity Theft, and JTX.)
— Steve Forstneger
Category: Featured, Stage Buzz, Weekly