An Outpouring Of Blues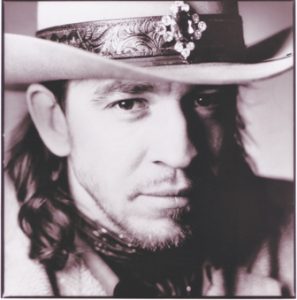 The fall traditionally signals back to school, work, and more activity than the lazy days of summer usually demands. Well the blues has stepped it up as well, with a slew of recent releases and reissues from the masters.
For any blues guitar fan, the remastered, expanded version of Stevie Ray Vaughan's 1984 classic, Couldn't Stand The Weather (Epic/Legacy), is a must listen but it's also an essential for anyone even slightly interested in the blues. This two-disc set crisply documents the breadth of Vaughan's dazzling talent, from his stylish versions of blues standards to evocative originals. The reissue commemorates the 20th anniversary of the mournful passing of SRV in 1990, after an Alpine Valley show with Robert Cray and Eric Clapton. I was at that concert and it will forever be etched in my memory as a seminal music event. His charisma and stunning showmanship overshadowed both Cray and Clapton, illuminating the rising star power that was dashed too soon. As his second album, Couldn't Stand The Weather's eight tracks explored myriad influences, molding them into his own style. Coming so closely after 1983's sizzling debut, Texas Flood, it has traditionally been underrated, but that might soon change.
Including the four session outtakes from the 1999 expanded version, the Legacy Edition adds four tunes from the posthumous The Sky Is Crying along with three previously unreleased alternate takes of that collection's title track, "Stang's Swang," and "Boot Hill." The real treat is the previously unreleased Stevie Ray and Double Trouble concert at the Montreal Spectrum in 1984. The heightened energy, the crazed crowd, the palpable emotion flying from Vaughan's guitar chords are all there in vivid detail.
Another can't-miss release from a legendary blues talent is Pinetop Perkins & Wille "Big Eyes" Smith's Joined At The Hip (Telarc). Billed as 170 years of blues history on one album, these icons deliver all the skill and originality expected from 97-year-old and 74-year-old masters. One of the few living original Delta bluesmen, Perkins continues to tour and record and you hear it in the ease of his piano playing. Although Smith is most famous as Muddy Waters' drummer, he has picked up the harp in recent years and the easygoing connection between the instruments and the two friends behind them makes this 13-track CD a pleasure to hear. Highlights include "Grown Up To Be A Man," a classic Chicago blues shuffle, and a cover of Sonny Boy Williamson's "Cut That Out," supplied with an uptempo groove and a rare and laid-back call-and-response between Perkins and Smith. However, the album's absolute standout is Perkins' riveting interpretation of Thomas Dorsey's (an original bluesman who created gospel music) church-going classic "Take My Hand, Precious Lord." The power of near-centenery Perkins singing quietly about being tired and weak, pleading for the strength of God, is not to be missed.
Mississippi Heat offer up tantalizing contemporary blues on their latest, Let's Live It Up (Delmark). As the title indicates, there's a party going on and the Mississippi Heat collective has invited everybody. Frontman Pierre Lacocque laces high-energy harp playing through 14 tracks of mostly original and pleasingly diverse tunes. The title track sets the tone for raucous goodtime music, underscored by Inetta Visor's rich vocals and Carl Weathersby's stinging guitar blasts. With a huge cast of 18 expert musicians on this CD, it's really hard to go wrong but Rhonda Preston, a regular showstopper at Chicago's Black Ensemble Theater, manages to up the ante on the entertaining "Daggers And Spears" and the funky groove of "Been Good To You," bounces with Lacocque's magical harp work.
Lucky Peterson's long-awaited You Can Always Turn Around (Dreyfus Jazz) – his first in seven years – serves as a testament to his virtuoso gifts as well as the real transformative ability of the blues. This intimate, 11-track collection is perhaps the most moving and innovative blues CD of the year. A child prodigy discovered by Willie Dixon at 3-years old, Peterson has lived with the glory and the challenges that such a talent brings and you hear every nuance of his journey in his vocals as well as his piano and guitar playing. After struggling to break away from drug addiction for years, Peterson discovered that you can always turn around and change your life's path. With a diverse array of tunes that shift from Robert Johnson to Lucinda Williams, he does exactly that with You Can Always Turn Around.
This is one CD that requires multiple listenings before even cracking its impressive surface. Peterson's gripping vocals growl, chuckle, and wring the emotion out of every lyric, whether it's foot-stomping bravado on Blind Willie McTell's "Statesboro Blues" or an ethereal quality on Tom Waits' "Trampled Rose." Curtis Mayfield's "Think" and the Nina Simone-popularized "I Wish I knew How It Would Feel To Be Free" also appear and he makes them his own, (the latter featuring his talented wife Tamara) mixing blues with doses of soul, gospel, and personality. Each track is gripping but the star is Peterson's spirited treatment of Lucinda Williams' "Atonement," which draws chills with Peterson's booming vocals and ferocious guitar licks. You will never forget this version, whether you know the original or not.
— Rosalind Cummings-Yeates
Category: Columns, Monthly, Sweet Home