Where Are They Now: Podcasts, Blog Posts, & Black Holes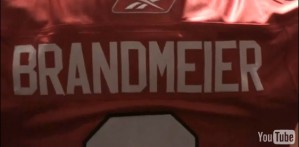 Local radio stations began jettisoning their high-priced talent in the late 2000s, when the new Portable People Meter ratings system showed that big names were no longer pulling in the big numbers. Now, it seems the days of the high-priced, well-loved, hyper-local radio personality are long gone.
Here's what some of Chicago's former favorites were up to at press time.
Kathy & Judy (Their top-rated WGN-AM (720) show was dumped by the Tribune Company in May 2009): Even after 20 years on the air, Kathy O'Malley and Judy Markey don't have a Web site, although you can still get old podcasts on WGN's. An unofficial Facebook fan page keeps girlfriends abreast of appearances and other news (last year they told "Girlfriends" at Columbia College that they were given a lot of freedom at WGN until their final months on the air — and that they doubted they'd return to the airwaves). Oddly, you can still order K&J paraphernalia from WGN — where it's on deep discount.
Johnny B (Cut loose three months early by Emmis Communications-owned WLUP-FM (97.9) in November 2009): In December, Jonathon Brandmeier launched a scathing video takeoff on Jon Lajoie's "Everyday Normal Guy," called "Johnny B — The Unemployed Radio Mo Fo," which had him rapping about "the motherfucking PPM" and slamming the industry with lyrics like, "Hey monkey push a button and play another song/Talent on the radio just doesn't belong/Enjoy the crap while you can 'cuz it won't last long." Despite speculation he'd land at WGN, we haven't heard much since the amazing video that showcased the new, unmuzzled Johnny B — whom we hope gets a cable TV or satellite-radio show. The Fond du Lac native doesn't Tweet or blog, but you can see the vid and join his e-mail list at www.johnnybontv.com.
Steve Dahl (Removed by CBS Radio-owned WJMK-FM (104.3) in December 2008): Dahl's collecting $1 million-plus per year through the middle of 2011 from CBS, which agreed to let him launch a daily podcast from his basement studio last year. He bankrolls the 90-minute show, which employs much of his old staff and is about to hit 3 million downloads. "I'm making a significant personal investment to keep myself available to my fans during the two-and-a-half years that I'm off of radio," he said in an e-mail interview. The show can be heard at www.dahl.com — which is full of Tweets, blogs, apps, bells, whistles, and ads. Former sideman Julian "Buzz" Kilman occasionally appears on the show but has no full-time home (www.buzzkilman.com). On a recent DahlCast, The Stever complained about the editor of his weekly Chicago Tribune column. "Every once in awhile they get irritated with me, because I didn't go to J-school, you know, " he said. "And it's at the Tribune and it's bankrupt and they're laying people off left and right and there's some disgruntlement there, so every once in awhile I think he [the editor] gets mad and takes it out on me . . . I'm doing the best I can for $400 a week." Hard to hear when so many journalists are out of work and he's pulling in the big bucks for not broadcasting. Still, Dahl is the most plugged-in of the lot.
Mancow Muller & Pat Cassidy (Fired by Citadel Broadcasting-owned WLS-AM (890) in February): While Pat Cassidy returned to all-news WBBM-AM (780), Matthew Erich "Mancow" Muller continues to syndicate his morning show to scores of markets, ranging from Corpus Christi to Macomb. On his Web site (www.mancow.com), you can access podcasts, see wacky video, and read his Tweets. But not without starting the video promo for his radio show: "This is my country. When you cut me, I bleed red, white, and blue. I want to bring back common sense to America. I want to bring back truth and cowboy logic. I'm Mancow Muller, American badass." We prefer "Cow's Notes," where there are badass gems, like "The right answer is inevitable when your thoughts are positive, constructive, and loving."
Eddie, Jobo, & Erica Cobb (Jettisoned by CBS Radio-owned WBBM-FM (96.3) in November 2008): Eddie and JoBo continued to collect an estimated $1.5 million each from CBS until their contract expired last summer. With nary a podcast, Web site, or blog to their name, they resurfaced to cover a show for WLS's Roe Conn in March. Eddie Volkman is on Twitter and Myspace (which says he's 42), but Joe Bohannan is AWOL. Co-host Erica Cobb immediately landed a gig as a morning co-host on Denver's "Alice" 105.9 and recently appeared with her husband on NBC's "The Marriage Ref," where the judges debated her decision to continue using her maiden name. The couple won a trip to the Caribbean and parting words from host Tom Pap: "At the end of the day, Erica, you win!" In more ways than one. In June, Eddie & Jobo started hosting Saturday nights from 7 to 9 p.m. on  Citadel Broadcasting news/talk WLS-AM (890). They've also been doing TV commercials since getting fired.
Melissa Forman (Canned last summer by Clear Channel-owned WLIT-FM 93.9): Still off the air, Forman filled in for Jeanne Sparrow as host of WCIU-Channel 26's "You & Me This Morning" earlier this year, and there's speculation that she'll return to the Weigel Broadcasting-owned station in some capacity. In the meantime her Web site has audio and video demos as well as a blog (www.melissaforman.com).
— Cara Jepsen