Rough Boys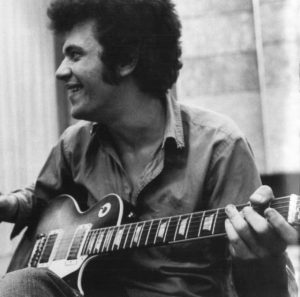 On the Monday after Blues Fest, Out The Box Records invited a select group to view a rough cut of White, Black & Blues at Film Row Cinema. John Anderson's film honors Chicago Blues Reunion members Barry Goldberg, Nick Gravenites, Harvey Mandel, and Corky Siegel, as well as other artists like Michael Bloomfield, Paul Butterfield, and Buddy Guy, whose devotion to the blues had a huge influence on some of rock's biggest stars. It drew an enthusiastic response from the audience and, afterward, the four members and blues legend Sam Lay (also featured in the film) came onstage for a revealing Q&A with Anderson. Later, Anderson related how with support from Out The Box Executive Producer Timm Martin, he filmed the Chicago Blues Reunion in concert at Park West in 2008 and began collecting the musicians' fascinating tales of traveling to black neighborhoods as youths to experience the blues. Anderson, who was nominated for a Grammy for his work directing Brian Wilson's Smile, plans to have White, Black & Blues completed by October, in time for the 2011 film festivals. See Thisisandersonproductions.com and Otbrecords.com for more information 
— Terrence Flamm
Give Me One Ping, Vasili
After what France pulled in the World Cup (and qualification), Chicago's a laughingstock? Apparently more than a couple people in the electronic-music community — especially in the international sphere — think it's more than a little odd we don't have a concordant festival celebrating our role in house and industrial. (Line-dancing not so much.) Defying a century of unassertiveness, the Europeans are bringing Sonar Festival to us. A cornerstone of Barcelona's music scene, Sonar will debut here September 9th for three days in cahoots with Tennessee-based AC Entertainment (the Bonnaroo people). According to the Chicago Tribune, Sonar hosted single-day events in New York and D.C. last year, though Chicago's centrality (and nearness to Detroit, where electro still kinda rules) probably altered the organizers' course. Chicago Cultural Center will host the "Sonar By Day" portion, including free films, panels, and interactive exhibits. The nighttime bookings have yet to be settled, though clubs like Metro, Congress, and Pritzker Pavilion are thought to be involved; Barcelona's Sonar 2010 features Roxy Music, Air, LCD Soundsystem, Chemical Brothers, and Hot Chip .
Death As A Career Move
Cursory online analysis doesn't provide many answers, but it's thought "death as a career move" was inspired by Emily Dickinson's posthumous canonization or maybe historical revisions for a wartime President who stomped on the Constitution and abolished an evil institution without really having a plan to competently implement such a measure. Whatever. The point is Michael Jackson's estate — a year from his tragic death — has actually prospered in his time away. It shouldn't be surprising, but still is: logic dictates that everyone and their unborn grandchildren bought Thriller or a Jacko hits compilation, but grief-fueled album sales don't tell the story. The chief element, like with Elvis Presley, is Jackson's no longer around to fritter away several continents' worth of wealth. Once allegedly $500 million in the red, the prospects for MJ's children to lead comfortable lives without lifting a finger have greatly increased. With the impending, multimedia licensing orgy, he'll have plenty left over to settle impropriety lawsuits in the afterlife.
Emerging Emergence
Timing is everything in summer: T-ball games, weddings, family picnics, who gets the car when, Home Depot (only if there's time) . . . All we and thousands others have to say after a huge exhale is, "Thank Almighty they scheduled the Metal Mergence Conference (July 16th) on a different day than Lilith Fair," even if it was the same weekend. The fourth-annual conference/concert swarms upon Reggie's in the South Loop, promising networking among graphic artists, record labels, booking reps, and a pro Q&A panel hosted by Ari Lehman, who played Jason in the original Friday The 13th movie. Bring your demo, ask some questions, then stick around for a beastly bill including Souls Demise, Lair Of The Minotaur, Earthen Grave, Mindwarp Chamber, Falsefaced, Malas, and Lehman's First Jason.
— Steve Forstneger